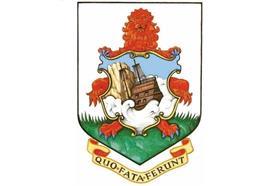 POSITION: Maritime Operations Centre Controller
JOB NUMBER: DHR02618
DEPARTMENT: MARINE & PORTS SERVICES
SALARY: 89536.49 - 96286.66 BMD PER YEAR
DURATION: 3 Year Contract
Summary of Accountability
Under the direction of the Senior Maritime Operations Centre Controller, the post-holder is responsible for performing duties associated with the Maritime Search and Rescue Service, Coastal Radar Surveillance (VTS) and Marine Communications Service which includes channel clearance to ships and the processing of foreign recreational vessels arriving and departing Bermuda. The post-holder will be responsible for communicating with all vessels, with a strong emphasis on preventative SAR with non-commercial vessels.
Essential Knowledge and Skills
The post holder must possess the following:
Strong written and verbal communication skills with a keen attention to detail
Competent and well organized with the ability to multi-task and prioritize incident response operations under stressful conditions
Ability to think on one's feet in rapid changing marine emergency scenarios
Sound decision making skills
Ability to work on one's own initiative or as part of a team
Ability to delegate functions/give instructions where necessary
Ability to deal with search and rescue and marine emergency incident response
Familiarity with search and rescue processes including the prediction of target drift
Ability to produce incident reports with a high level of accuracy
Strong written and verbal communication and presentation skills
Ability to deal with the press, media and general public in confident manner
Strong computer skills
Familiarity with COSPAS/SARSAT satellite system
Familiarity with marine navigation and communication system operation
Minimum Experience Required
The post-holder must possess a minimum of five years' experience in marine communications, traffic services and incident (SAR) case management.
Minimum Education Qualifications
The post-holder must possess a Certificate of Competency as an Officer of the Watch unlimited (OOW) or equivalent from a recognized approved maritime institute. Also, must possess a GMDSS Communication Certificate or Merchant Marine Maritime Radio Communications General Certificate (MRGC).
Additional Information
Candidates who possess an IALA V-103 VTS Certificate (or equivalent) and have successfully completed a recognized Maritime Search and Rescue Planning course are preferred. Coast Guard watch standards or those persons with a military (naval) background and the demonstrated competencies in the above areas (i.e. Communications, Radar/VTS and SAR planning) will also be considered.
As a GMDSS A1/A2 compliant coast radio station a Distress and Safety radio watch is kept covering Bermuda waters and this region of the North Atlantic. Familiarity with the COSPAS/SARSAT system is required so as to assist with the beacon registration process and to permit timely response to 406 HMz Beacon distress alerts and ship security alerts from Bermuda registered ships and aircraft operating worldwide.
The position involves a single person watch rotation with shifts of 6, 8 and 10 hours in duration. During the 24 hour period a senior officer is either on site to assist with incidents or off-site but on-call and able to attend at short notice.
This post requires a confident and well organized person who is able to prioritize incidents and assume the role of search mission coordinator under stressful decision making circumstances both independently or as part of a team. The exigencies of the single person watch rotation may, as a rule prevent, meal and relief breaks from occurring in a systematic and guaranteed way.
Duties and Responsibilities of Post
Some of these include:
Provides Coast Radio Station operations and technical services in accordance with International Maritime Organisation (IMO), International Association of Lighthouse Authorities (IALA) and the International Telecommunications Union (ITU) directives.
Provides an international maritime distress and safety watch by radio, as required by the Safety of Life at Sea (SOLAS) Conventions of 1960 and 1974 including the November 1988 Global Maritime Distress Safety System (GMDSS) amendment.
Undertakes the broadcast of distress, urgency and safety information by Digital Selective Calling (DSC), Radio Telephony (RT), NAVTEX and Satellite (EGC) to shipping and ensure that all related equipment is operating correctly at all times. Report equipment problems as needed.
Provides a marine search and rescue service and the functions of a Rescue Coordination Centre as required under the terms of the International Convention on Search and Rescue 1979 and Amendments.
Evaluates SAR incident reports, determine what available resources are required for rescue, take appropriate action to mobilize and coordinate the required resources, and monitor and coordinate such rescue operations through to conclusion.
Calculates and determines search and rescue areas using local SARMaster (IAMSAR) computerized search planning software or the U.S. Coast Guard's SAROPS or CASP computer programs in order to model search target characteristics and to determine specific search areas.
Undertakes Radar Surveillance and maintain Maritime Doman Awareness of Bermuda's Territorial Waters (12 miles from shore) as well as the Economic Exclusion Zone (200 miles) in order to ensure; the protection of the marine environment against Marine Pollution incidents; vessel navigation safety and maritime law enforcement.
Monitors the movement of marine traffic in and around Bermuda's waters. Maintains radar surveillance of the International Maritime Organisation (United Nations) approved Area to Be Avoided around Bermuda's northern reefs so as to prevent unauthorized entry by ships. Records and reports illegal entry of this area.
Evaluates inbound and outbound marine traffic to assess deficiencies in their ability to navigate with due regard for the 1992 legislative Amendment to the Marine Board Act (1962) intended to prevent vessel groundings or other marine casualties.
Monitors and reports activity in contravention of local and international law with respect to living marine resources within the Economic Exclusion Zone and territorial waters of
Safeguards Bermuda from ships entering the IMO Area to be Avoided without permission using radar and AIS detection equipment. Directs ships to make course alterations in order to remain clear of this area. Reports incidents of illegal entry to the vessel's flag state through established communication channels.
Takes direct or supporting actions to prevent: vessels grounding in local waters; discharging ballast water; monitor for illegal pollution either into the sea or the air; removal of protected species and removal of species generally caught or trapped in a manner contravening local regulations.
Assists with requests from law enforcement agencies including H.M. Customs, Police Service, and Coast Guards of the United States, Canada and the United Kingdom.
Requests and appropriately scrutinizes pre-arrival ISPS (International Ship and Port Facility Security) Code information from inbound ships and yachts with due regard for local regulations and international requirements prior to forwarding to other agencies for action
Apply via govtcareers.gov.bm
Websites
We are not responsible for the content of external sites