| Carnival UK | Southampton, SO15 1ST | Full Time - Permanent |
The role of the Director Refits & Strategic Projects is to plan, execute and deliver refits and specific strategic projects as part of the fleetwide Asset Management process for our Carnival UK ships.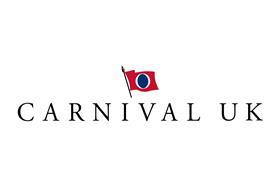 POSITION: Refits & Strategic Projects Director
LOCATION: Carnival House, Southampton, SO15 1ST, GB
DURATION: Permanent
AVERAGE WEEKLY HOURS: Full-time
Job Description
We recognise the value in having people with a variety of backgrounds, experience and skills in our business. That means the role requirements here should be seen as a guide, not a checklist. If you have more, less or different experiences, but really relevant skills, we'd love to hear from you.
We work flexibly and will help you to find a healthy balance of remote working and time in our fantastic Southampton office, collaborating, taking part in events and getting to know people that makes working with us so rewarding. We welcome the opportunity to discuss reduced hours and job share arrangements.
The Role
The role of the Director Refits & Strategic Projects is to plan, execute and deliver refits and specific strategic projects as part of the fleetwide Asset Management process for our Carnival UK ships. The successful candidate will be accountable for managing the rolling refit planning for current and future years across our P&O Cruises and Cunard fleet to meet compliance & business requirements. Key objectives will include:
Identification and planning of key activities and project milestones for dry docks
Acting as the key point of contact for major specific strategic projects or emergency dry dockings
Liaising with stakeholders and suppliers to develop specifications which meet the overall requirements – within budget, fit for purpose, and in line with business requirements
Create and implement Executive summary reports for future strategic changes needed within the fleet
Detailed oversight of the operational dry dock budget, including any specific business-wide related capital landing
Identify and recommend costed resource requirements to support development and planning
Our role categories range from CUK15 (entry level) to CUK1 (Brand President) so you can clearly see internal development opportunities. This role is a CUK05 and is offered on a full time, permanent basis, with at least two days based in our Southampton office.
About You
Fresh ideas and different perspectives are what excite us most and help us to succeed. Alongside bringing these to the role, you'll also need:
A background in the maritime industry
Experience in working in a dry dock & maritime operational environment
An understanding of the structure and implications of Flag State, USCG, and IMO regulations
Being part of our team has its advantages…
We're a holiday company so we know there's more to life than work. Our comprehensive range of benefits are designed to help your personal and financial health and wellbeing.
A friendly welcome with help settling in
Home and office-based hybrid working (minimum two office days)
Regular office events including live entertainment, lifestyle events and charity partner fundraisers
Extensive learning and development opportunities
Annual bonus
Minimum 25 days leave, bank holiday allowance and holiday trading scheme
Employee-led networks
Employee Assistance and Wellbeing programmes
Recognition scheme with prizes and awards
Employee Discounted Cruising plus Friends and Family offers
Contributory Defined Contribution Pension scheme
Company paid private medical and dental insurance and health assessment
In-house Occupational Health help and access to digital GP
Life Assurance
Parental and adoption leave
Employee Shares Plan
Electric Car and Cycle to Work schemes
Onsite restaurant offering range of healthy cooked and grab and go meals
Discounted retail and leisure via discounts portal
About Us
Holidays are one of life's greatest pleasures. Having the chance to relax, escape and explore is a magical thing. And there is no better holiday than a cruise.
No one knows cruising like Carnival UK, where talented people from across the globe come together to create unforgettable holiday happiness. As part of the world's largest holiday travel and leisure company, we take enormous pride in bringing to life two of the most iconic brands from Britain's rich seafaring heritage, P&O Cruises and Cunard. Collectively they have been delivering unbridled joy, boundless adventure and lifelong memories to millions of people for over 350 years. And in a multi-million pound global holiday market, where cruising has barely scratched the surface, we have the opportunity to do that for many, many more people.
Our diverse yet tight knit teams share high standards, heartfelt values and passion for our purpose. Our Culture Essentials describe the expectations we have for ourselves and of each other, in building a culture that supports safe, sustainable, compliant operations and celebrates diversity, equity and inclusion.
It's through the successful delivery of these extraordinary travel experiences for our target markets and our distinctive culture, that we hope to become Travel's Employer of Choice.
To keep everyone on board fit and well, colleagues who visit or work on our ships must be fully vaccinated. We're reviewing this requirement regularly and you will be advised accordingly should requirements change.
Websites
We are not responsible for the content of external sites