| RWE Offshore Wind | Grimsby DN31 | Full Time, Permanent |
An exciting opportunity to join the RWE Renewables O&M Team at Triton Knoll Offshore Windfarm as a Wind Turbine Technician.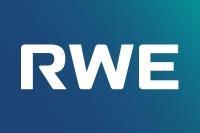 POSITION: Wind Turbine Technician
LOCATION: Grimsby DN31 3SY
HOURS: Full Time, Permanent
FUNCTIONAL AREA: Operations & Maintenance

An exciting opportunity to join the RWE Renewables O&M Team at Triton Knoll Offshore Windfarm as a Wind Turbine Technician. Following completion of commissioning in 2022, Triton Knoll is one of the world's largest operational offshore wind farms. Triton Knoll makes an important contribution to the UK's energy system, generating sufficient electricity to meet the needs of around 800,000 homes each year.
Responsibilities
Compliance with Health and safety systems
Maintenance and service of electrical, mechanical and hydraulic systems
Fault diagnosis and rectification of wind turbine systems
Test, inspections and replacement of wind turbine components
Installation of wind turbine upgrades
Use of OEM SCADA systems to identify and remotely reset faults.
Accurate recording of activities and parts consumed.
Required skills and experience
Empasise on Health and Safety
Advanced problem solving abilities
Experience of PLC control systems
HV and LV systems
Electrical / Mechanical / Multi-skilled Technician / Engineer
Ability to work constructively and positively as a team player with good communication skills
Previous experience working in offshore wind or similar industry
Ability to work at height and for extended periods at sea, typically two weeks at a time
IT literate using CMMS, Microsoft suite, Adobe etc
Qualifications NVQ L3, C&G Full technological certificate/diploma. HNC/HND in Elec/Mech/Marine Engineering
Ad code: 84050
Application deadline: 04/12/2023
Any questions? Lisa Phillips, lisa.phillips@rwe.com
We look forward to receiving your application!
We value diversity and therefore welcome all applications, irrespective of gender, disability, nationality, ethnic and social background, religion and beliefs, age or sexual orientation and identity.
About RWE
RWE represents change, innovation and sustainability. As one of the world's leading generators of electricity from renewable energy sources, we aim to be carbon-neutral by 2040 and to enable a sustainable life for people around the world. To achieve this, we are looking for dynamic and motivated people to join us in creating a sustainable and secure energy future.
RWE Renewables GmbH, based in Essen, Germany, is RWE's youngest subsidiary and one of the world's leading companies in the field of renewable energies. With an international team of around 3,500 employees, we are drivers of the energy transition – and provide electricity for a sustainable life. Our total capacity of more than 9 gigawatts results from onshore and offshore wind parks, photovoltaic plants and battery storage. We focus on growth: on the American continent, on the European core markets and on new markets in the Asia-Pacific region.
Websites
We are not responsible for the content of external sites