GET SET FOR WORKBOAT 2050
The Commercial Marine Network, in partnership with Seawork and Maritime Journal, introduce Series 3 of 'Get set for Workboat 2050'. An online conference series of expert panels navigating the waters of decarbonisation compliance and looking at practical applications across the workboat industry. Series 3 will deliver 5 free-to-attend sessions focussed on vessel design, the vessel circular economy, green skills, incentivising decarbonisation, port infrastructure and alternative fuels.
In association withThe Workboat Association.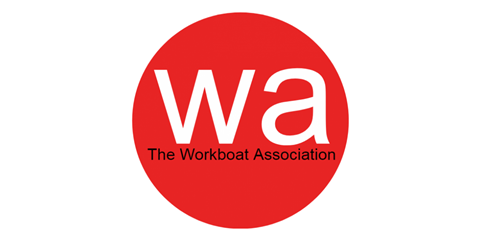 Owners, operators, designers, engine manufacturers, and builders need to get on board with Workboat 2050. Growing pressures to decarbonise across all marine sectors mean it is more important than ever to understand the opportunities available, both short term and long term, in order to meet these mandatory targets. Incorporate the necessary changes now to ensure your business is best placed to make the right capital expenditure decisions on maintenance, replacement & new technology.
Join our online forum of experts for a series of five free-to-attend bitesize sessions!
Session 1 - Friday 14 October 2022
Vessel Design: Evidencing energy efficiency through vessel design – a look at practical applications.
Session 2 - Monday 21 November 2022
Vessel Circular Economy: Closed-loop scrappage - Benefits of re-energising tonnage & upcycling the fleet.
Session 3 - February 2023
Incentivising Decarbonisation: Exploring different approaches to incentivisation.
Session 4 - April 2023
Green Skills: Learning green skills at sea with practical demonstrations.
Session 5 - Tuesday 13 June 2023
Port Infrastructure & Alternative Fuels: Onshore & Offshore fuelling systems – building the fuel mosaic for future bunkering and support infrastructure.
-
The next session for Get Set For Workboat 2050 will be held on Monday 21 November from 15:30 - 17:00. This session will be co-hosted at The Workboat Association AGM being held in Mottram Hall, Wilmslow Road, Mottram, Cheshire. Attendees are invited to join the session online or in-person.
Session 2 will explore Vessel Circular Economy - Closed-loop Scrappage: Benefits of re-energising tonnage & upcycling the fleet.
To attend this session either online or in-person you will need to sign up by clicking the following links:
-
Speakers include: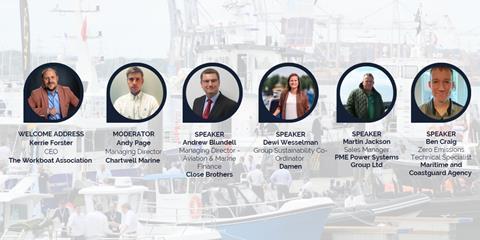 For more information on attending, speaking at, or sponsoring our 'Get Set for Workboat 2050' online conference series, please contact the team on +44 1329 825335 or email conferences@workboat2050.com
"Don't miss the third of our commercial marine network online conference series, which kicks off this October with a range of new topics including vessel design and recycling, 'green' skills, and port infrastructure for future fuels. " - Debbie Mason, Editor, Maritime Journal
Supported by: