GET SET FOR WORKBOAT 2050
The Commercial Marine Network, in partnership with Seawork and Maritime Journal, introduce Series 2 of 'Get set for Workboat 2050'. An online conference series of expert panels navigating the waters of decarbonisation compliance and looking at critical aspects of vessel operations and safety in the workboat industry. Series 2 will deliver 5 free-to-attend sessions focussed on efficient business operations, optimising fleet performance, and safety in the working environment.
In association withThe Workboat Association.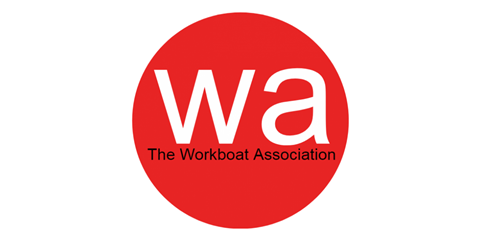 Owners, operators, fuel providers and engine manufacturers need to get on board with Workboat 2050. Growing pressures to decarbonise across all marine sectors mean it is more important than ever to understand the opportunities available to you, both short term and long term, in order to meet these mandatory targets. Incorporate the necessary changes into your plans now to ensure you are best placed to make the right capital expenditure decisions on maintenance, replacement & new technology.
Join our online forum of experts for a series of five free-to-attend bitesize sessions!
Session 1 - 5 Oct 2021
Vessel tracking & monitoring. Optimise your fleet and minimise carbon emissions with vessel tracking and monitoring technology.
Session 2 - Wednesday 3 Nov 2021
Best of Decarbonisation. Showcasing industry success: How to reduce fleet emissions - Learning from real world implementation.
Session 3 - Thursday 3 February 2022
Transfer & Access: Managing crew transfer safety in offshore energy and port operations.
Session 4 - 5 April 2022
Autonomous vessels. Utilising autonomous vessel technology to optimise efficiency in commercial operations.
Session 5 - 21 June 2022 - BOOKING NOW OPEN
Hydrogen & Clean growth opportunities. Is there a place for hydrogen in the decarbonisation roadmap for the workboat sector?
-
The next session for Get Set For Workboat 2050 will be held on Tuesday 21 June 2022.
Session 5, will take place at Seawork and will explore Hydrogen & Clean Growth opportunities: Is there a place for hydrogen in the decarbonisation roadmap for the workboat sector?
To attend this session in person or online you will need to sign up again by clicking the following links:
-
Speakers include: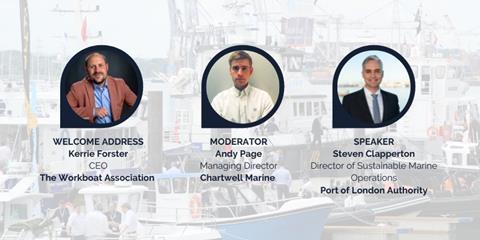 -
For more information on attending, speaking at, or sponsoring our 'Get Set for Workboat 2050' online conference series, please contact the team on +44 1329 825335 or email conferences@workboat2050.com
"Following the overwhelming success of our first Commercial Marine Network online conference series, we are taking the opportunity to both drill further down into real world decarbonisation dilemmas and introduce some new discussion subjects from Autumn 2021." - Jake Frith, Editor, Maritime Journal
Supported by: