Tidal Transit has been awarded a charter with Ørsted which will see two of its fleet of crew transfer vessels (CTVs) working at Westermost Rough Offshore Farm until March 2020.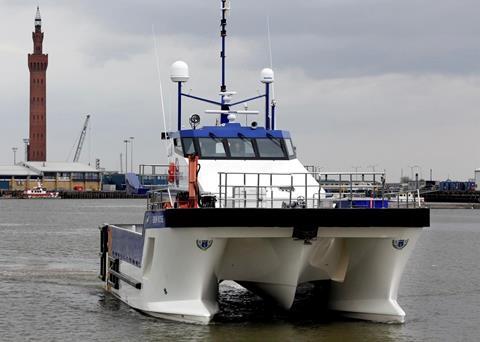 Operating from Ørsted's O&M Base in Grimsby, Ginny Louise and Eden Rose will support the operation and maintenance of the 35 turbine Westermost Rough Offshore Wind Farm located 8km off the Yorkshire coast, north of Hull in the UK.
"Westermost Rough is a site we know well, having previously worked there for Siemens and 3Sun during both the construction and early operation stages of the windfarm's development," said Leo Hambro, commercial director, Tidal Transit.
Branching out
Elsewhere, Tidal Transit has entered into an agreement with marine fleet productivity specialist Marfle to enhance the analysis of its vessel operational costs and key performance indicators for its crew transfer vessels.
Eden Rose and Tia Elizabeth are the first two vessels in the Tidal Transit fleet to be fitted with the data collectors, which will gather information relating to, for example, fuel consumption, speed, and engine temperatures and pressures.
The Marfle system will also provide important alerts about a wide range of operating parameters which have exceeded their normal limits.
By Anne-Marie Causer