Latest events

The Commercial Marine Network, in partnership with Seawork and Maritime Journal, introduce Series 2 of 'Get set for Workboat 2050'. An online conference series of expert panels navigating the waters of decarbonisation compliance and looking at critical aspects of vessel operations and safety in the workboat industry. Series 2 will deliver 5 free-to-attend sessions focussed on efficient business operations, optimising fleet performance, and safety in the working environment.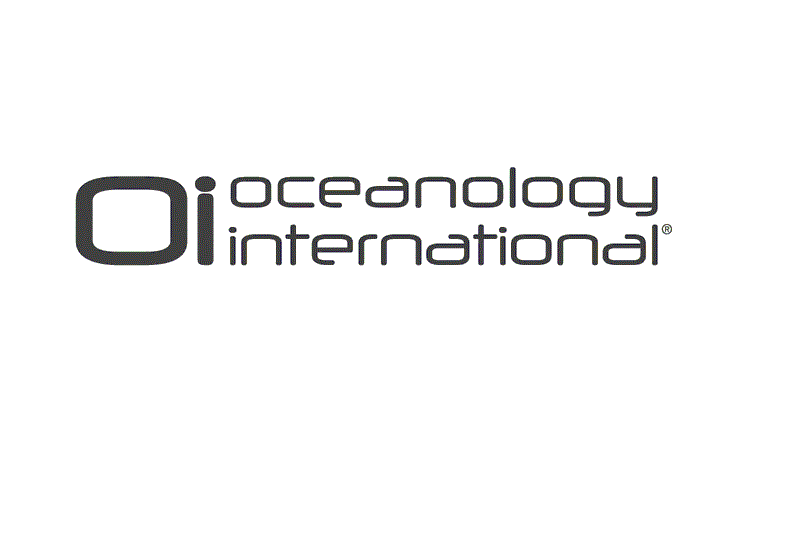 London, Excel | 15-17 March 2022

Oceanology International is the leading forum where industry, academia and government share knowledge and connect with the world's marine science and ocean technology communities. The event welcomes the world's top manufacturers and suppliers of ocean technologies & components and global service providers and contractors such as iXblue, Teledyne Marine, Fugro, Seadrone, Saab Seaeye, Armstrong Marine and many more.

Southampton, UK | 18 - 20 April

Meet over 300 suppliers to discover the latest products, technologies and techniques that will transform your business.

Port of Antwerp, Belgium | 11-12 May 2022

Coastlink is a neutral pan-European network dedicated to the promotion of short sea and feeder shipping, and, the intermodal transport networks that support the sector. The conference promotes debate on the challenges and opportunities affecting the industry, whilst enabling conference delegates and participants to establish and build on relationships through the networking opportunities on offer.

SEC, Glasgow | 11 - 12 May 2022

All-Energy takes pride in being the UK's largest low carbon energy and full supply chain renewables event for private and public sector energy end users. The next live edition of All-Energy & Dcarbonise is taking place in May 2022 where we will be heading back to the SEC, Glasgow for our first face to face event in two years.

Mayflower Park, Southampton, UK | 21 - 23 June 2022

Seawork is the largest international commercial maritime and workboat exhibition and business forum held in a European working port environment. It takes place over three days in June, every year, at Mayflower Park, Southampton, UK. Attracting more than 7700 high calibre visitors from 70 countries across the globe, Seawork is where buyers, sellers, innovators and legislators come together for three invaluable days at one incomparable location.

Amsterdam RAI | 21 - 23 June 2022

The exhibition, to be held in Amsterdam, the Netherlands, June 21, 22, 23, 2022, is dedicated solely to showcasing the very latest and next-generation electric and hybrid marine charging and propulsion technologies, components and solutions.

Mayflower Park, Southampton | 21-23 June 2022

Marine Civils is co-located with Seawork which offers a unique combination of undercover exhibition space, open air demonstrations and floating displays.

Hamburg | 6- 9 September 2022

From 6 - 9 September 2022, maritime industry professionals from all parts of the world will get the complete overview of innovations from all sectors, and of course they will finally enjoy again the opportunity for live encounters on the exhibition ground as well as in the high-profile trade conferences.

Zeebrugge | 18-20 October 2022

The Congress will provide decision makers from the port community - port authorities, terminal operators, shipping lines, logistics operators - with a meeting place to both learn about and discuss the latest in sustainable development and environmental practice to enable them to effectively implement the changes needed to reduce their carbon footprint and to be more sensitive to environmental considerations.

Le Méridien Hotel, Hamburg | 15-17 November 2022

The Motorship Propulsion and Future Fuels Conference attracts a 200-strong audience to Hamburg. Its goal is to provide decision-makers from the ship operating sector, ship design and construction companies, fuel, equipment and technology suppliers, plus classification and policy-making organisations with a meeting place to learn, discuss and knowledge share solutions to operational and regulatory challenges, as well as discussing the latest innovations in the future fuel mix.

RAI Amsterdam | 29 - 30 November 2022

Offshore Energy Exhibition & Conference is where the energy transition takes place. It is Europe's leading event for the entire offshore energy industry and an opportunity to reach business leaderds, highly qualified experts and professionals across global markets.