Danish wind turbine specialist company Vestas is developing a new wind turbine that will be the most powerful currently on offer in this fast developing market writes Dag Pike.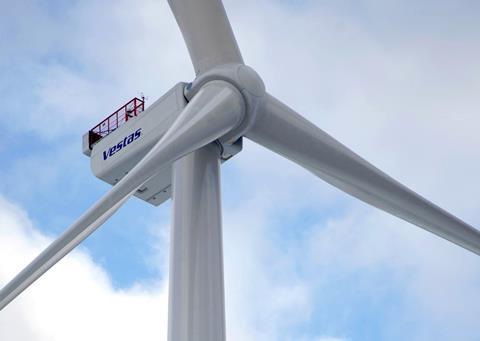 Rated at 15mW, the company expects that it will be a 'highly competitive unit for wind farm tenders from this year onwards. It is anticipated that the first of these large turbines will be ready for trials from next year and it is anticipated that it will go into series production by 2024.
The new turbine, named V236-15MW, will have swept area of more than 43,000 sq.metres and a rotor of 236 metres in diameter and is calculated to produce around 80GWh/year, which is enough to power around 20,000 homes. Whilst the new turbine with its high rating is designed to deliver excellent performance it will reduce the number of turbines required for a wind farm which should reduce installation costs. New higher rated construction vessels may be required for the installation work but these are already under construction.
The turbine will offer a 65% higher annual energy production than the V174-9.5 MW unit from Vestas and for a 900mW offshore wind farm it will boost production by 5% with 34 fewer turbines. The new turbine is also expected to offer excellent partial-load production, which will result in more stable energy production, and a capacity factor of in excess of 60%, depending on site-specific conditions.
The president and chief executive of Vestas, Henrik Andersen said, "Introducing our new offshore platform is a huge achievement for everyone at Vestas and is a big leap forward in a very important journey. As a global renewables leader, every decision Vestas takes today must be in the service of building scale for renewables in the future – only by doing this can we ensure a more sustainable future energy system. Offshore wind will play an integral role in the growth of wind energy and the V236-15.0MW will be a driver in this development, reducing the levelised cost of energy, making our customers more competitive in offshore tenders going forward."
Vestas said the V236-15.0 MW "will continue to harness design synergies from existing turbine platforms, such as its 9-MW unit." It is anticipated that future upgrades will take the rating even higher.