DanPilot has purchased in total of 17 new pilot boats from Estonian Boatbuilder Baltic Workboats: Two 20-metre (Pilot 20 WP) boats for the harsher weather conditions at Skagen and Gedser and fifteen 15-metre boats (Pilot 15 WP) for the rest of their stations.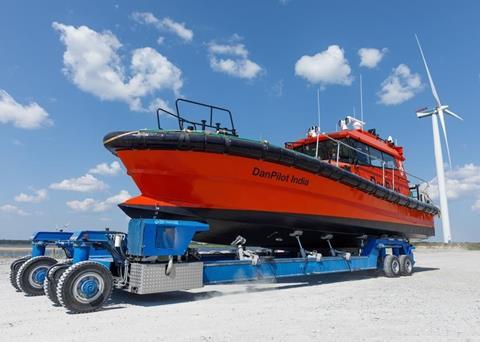 The last two pilot boats in the procurement are yet to be delivered.
The new efficient pilot boats reduce fuel consumption by over 20 percent compared to their old boats. In 2018, the pilot boats sailed a total of 346,852 nautical miles, resulting in a fuel saving of just under 700,000 litres and correspondingly reduced impact on the environment.
Erik Merkes Nielsen, CEO of DanPilot said: "Over the past two years, at DanPilot, we have modernized our fleet of pilot boats. The new pilot boats move our fleet into a very special league. Firstly, the fuel economy is much better, and it is really important that the boats are more environmentally friendly. In addition, operating and maintaining a series of same model boats is more efficient in many ways than our previous setup,"
By Jake Frith