70+ organisations are supporting a new alliance aiming to have commercially viable zero-emission vessels powered by zero-emission fuels operating along deep sea trade routes by 2030, leading to shipping's complete decarbonisation.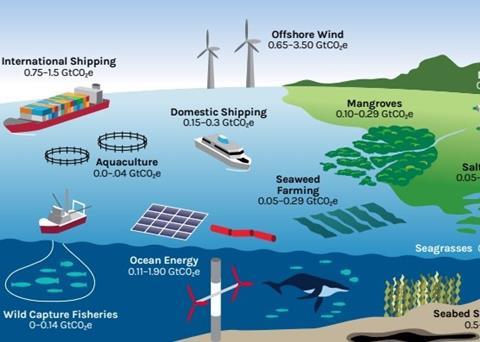 The Getting to Zero Coalition, a partnership between the Global Maritime Forum, the Friends of Ocean Action, and the World Economic Forum, is supported by organisations including Maersk; Ocean Network Express; Shell; the China Navigation Company; the Port of Rotterdam, Kuehne + Nagel, the American Bureau of Shipping, and multiple banks.
The ambition of the Getting to Zero Coalition is closely aligned with the UN International Maritime Organization's initial GHG strategy.
"To take the next big step change towards decarbonization of shipping, a shift in propulsion technologies or a shift to clean fuels is required which implies close collaboration from all parties," said Søren Skou, CEO of A.P. Møller Mærsk. He added that the coalition is "a crucial vehicle to make this collaboration happen".
Sustainability call to action
The High Level Panel for a Sustainable Ocean Economy, consisting of the Presidents/Prime Ministers of 14 countries, has also issued a "Call to Ocean-Based Climate Action".
It is urging countries work together on five ocean-based climate actions to support the achievement of the Paris Agreement and the Sustainable Development Goals (SDGs).
These actions comprise investing in nature-based climate solutions; harnessing ocean-based renewable energy; decarbonising ocean industries; securing sustainable food for the future; advancing the deployment of carbon capture and storage; and expanding ocean observation and research.
Ocean-based climate action could deliver up to a fifth of the annual greenhouse gas emissions cuts needed in 2050 to limit global temperature rise to 1.5°C, a new report produced by the panel's researchers and policy analysts has found
The report, 'The Ocean as a Solution for Climate Change: 5 Opportunities for Action', was published at the UN Secretary-General's Climate Action Summit in New York.