A Baltic port aims to build a €2.8bn port in a bid to double its cargo volumes from 50m in 2019 to 100m tonnes a year.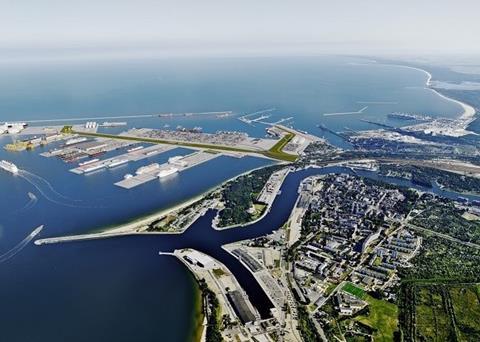 Marcin Osowski, vice president for infrastructure at the Port of Gdansk Authority, described 'Central Port' as the biggest maritime investment project in Europe.
"The Port of Gdansk grew by 20pc in 2018 and 9pc already this year and we are on target to exceed 50m tonnes of cargo for the first time, up from 40m in 2017," he said. "But our ultimate ambition is to grow cargo to 100m tonnes. Critical to that is our current infrastructure investment programme of €591m and our plans for the new Central Port."
Major investment
Mr Osowski said the proposals for Central Port include building 19km of operational quays, 8.5km of breakwaters, nine terminals, four turning areas and three approach fairways. He said the terminals could be used for containers, passengers, offshore operations, LNG operations and shipbuilding.
The Port of Gdansk outlined its expansion plans during a maritime and business delegation from Poland to Singapore. The delegation was organised with PSA International, which in May acquired Deepwater Container Terminal (DCT) Gdansk, in partnership with the Polish Development Fund and the IFM Global Infrastructure Fund.
Laurent Spiessens, deputy CEO of DCT Gdansk, said that PSA International aims to grow TEU capacity to 7m a year, from 2.2m in 2018.
"Key to this will be our €20m investment in the rail network and equipment including increasing the port's railway tracks from four to seven," he said.
By Rebecca Jeffrey