Led by the Environment Agency, the Humber Hull Frontages Scheme will present an opportunity to review and improve a 19km stretch of tidal flood defences in the Humber Estuary.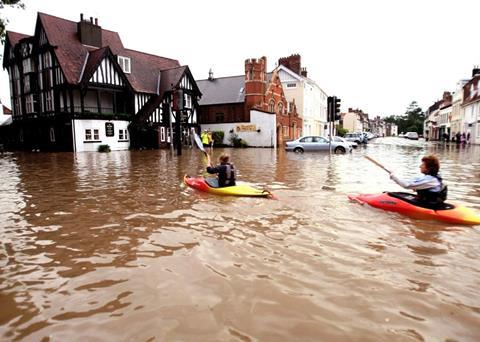 Costed at £42 million this new scheme is designed to offer improved flood protection to 113,000 properties in Hull.
Contractor BMM JV, which is a joint venture between BAM Nuttall and Mott MacDonald, has been appointed to develop a detailed design and build plan along Hull's 19km waterfront. This work follows the review of existing flood defences along the banks of the Humber Estuary in Hull conducted by built environment consultants at Arup. Donald Daly, who is the project manager for Arup commented, "Coastal Flooding is one of the most serious threats facing the UK. That's why it is so important that Hull, the country's largest at-risk urban area outside of London, has received government approval for additional tidal flood defences. Using a range of technologies to collect and make sense of vast amounts of data, we've developed plans that will improve defences to account for anticipated changing weather patterns and sea level rises over the next 100 years."
Allan Rogers, the BAM Nuttall National Framework Director said, "We are delighted to be involved with another significant flood alleviation scheme for the Environment Agency. It is a scheme that will deliver outcome measures that will lessen the flood risk to businesses and homes. We are committed to delivering the scheme efficiently and with stakeholder issues in mind. The Humber Hull Frontages scheme is one of a number of tidal flood alleviation projects that form part of the Humber Flood Risk Management Strategy. The Environment Agency and local partners are now in the process of developing an advanced approach to managing flooding in tidal areas by the Humber for the next 100 years."
Subject to planning approval, work on the Humber Hull Frontages scheme will start next summer and will be completed by 2020. It will be a long-term investment that will contribute to securing the viability of Hull and the wider Humber region, ensuring it retains its place as the eastern gateway to the UK economy.
By Dag Pike