Manor Renewable Energy (MRE) has positioned its 500th JCB generator offshore during work on the Hornsea Two Offshore Wind Farm.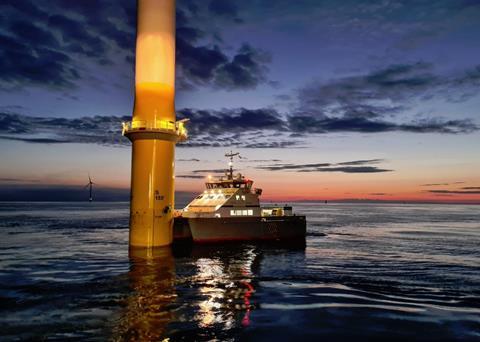 Delivered in April by Watling JCB, the 116kVA generator has been positioned offshore on a turbine on the Hornsea Two offshore wind farm where it will contribute to the temporary power requirement needed for the successful turbine commissioning.
Over the last five years, MRE has worked closely with Watling JCB to provide a reliable and durable temporary power solution for the offshore renewables sector. Utilising their extensive engineering facilities in Portland, Dorset, MRE has created a bespoke, industry-leading modular temporary power offering which has been successfully delivered to over 20 projects across the UK, Europe and Asia.
By Jake Frith