Modal Training, a £7 million centre of excellence for the ports, energy and logistics sectors, based in Immingham, UK is set to open early next year.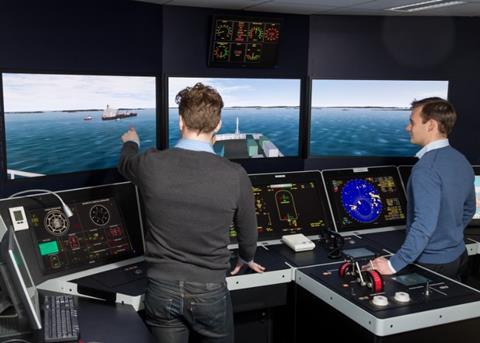 The opportunity for maritime businesses in the Humber region is substantial, particularly for those servicing the offshore wind energy sector. That's why Modal Training was created – to provide a centre of excellence for the ports, energy and logistics sectors offering a comprehensive range of tailored training. The £7million facility, based in Immingham, is set to open early next year.
Modal Training has invested in a simulation suite from Kongsberg Marine, the global leader in marine training technology, which will provide Europe's first dedicated simulator training for offshore wind.
This simulation will cater for a wide range of maritime roles, including bridge crews, navigators, maritime engineers and Vessel Traffic Service (VTS) operators. Each part of the simulator system can be operated independently, or be interconnected to provide full vessel operation exercises for an entire crew.
Modal Training has also appointed simulator specialist, Offshore Simulator Centre AS (OSC), to create a sophisticated crane driver simulator training suite, unique to its state-of-the-art facility in Immingham.
The suite will see individuals train to drive all types of cranes, across a wide range of portside and offshore operations. Cranes are used on vessels and rigs, both to move items between the two, or vessel to vessel. They are also used for subsea operations and installations. The simulators are designed to give trainees the skills and experience they need to work on all of these.
Importantly, the crane simulators can also be used to simulate offshore ship's bridge and underwater ROV vehicle applications. This will allow whole teams of crane drivers, deck hands and offshore vessel operators to train together in a wide range of critical scenarios.
Modal Training will be delivering a comprehensive range of Standards of Training, Certification and Watchkeeping for Seafarers (STCW) entry level courses. This provides those with the basic training required to work at sea, in accordance with section A-VI/1 of the STCW.
In addition to the basic proficiency are courses on: maritime security; fire fighting and fire prevention; first aid and medical care; crowd management; crisis management; personal safety; survival; and rescue boats.
To maximise seafaring safety, Modal Training will be offering the Human Element Leadership and Management Level Theory (HELM) qualification. The aim of the course is to give all officers the education and training in human element leadership and management at operational level.
By Jake Frith