Hydraulic, lifting and mechanical equipment firm Brimmond says it has a pipeline of projects for the year ahead along with a new fleet of stock marine cranes.
The Scotland-based equipment and services company says it has recognised that current lead times for new marine cranes are causing issues for clients, so it has invested in a wider range of Heila models.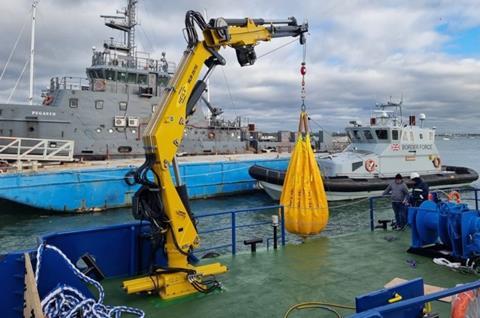 Now available are four models from 940kg-1,750kg.
"Heila has been a strong strategic fit for us, and we're excited to kick off another year as the exclusive UK distributor, service partner and agent for Heila Marine Cranes," said Brimmond managing director Tom Murdoch.
Brimmond works across a wide range of sectors including marine, renewables, energy, construction, decommissioning, defence, nuclear, subsea and mining.
"Following the impact of Covid 19, supply chains are once again being tested, this time by the conflict, which has affected all marine crane manufacturers as they struggle to source materials," said technical sales manager Paul Dingwall. "This has translated into increased costs and even possible project delays.
"The current situation has reinforced our decision that it is imperative for Brimmond to keep a stock of Heila marine crane models which should assist our clients who require a quicker turnaround at a secure cost."