In an invite for tenders just released, the agency is calling for bids for operators for storage, maintenance, testing and transportation services in the Baltic Sea (Lot 1) and North Sea (Lot 2) for responding to marine oil spills, whether from oil and gas installations or vessels.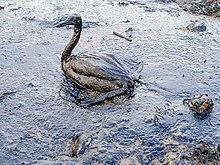 The new procedure will contain one framework contract for the provision of oil pollution response assets storage, maintenance and 24/7 mobilisation services.
"EMSA is expecting to contract reliable companies, with proven track records, able to safely store, maintain complex and heavy hydraulic-driven systems, rapidly mobilise and transport them and assist the requesting state in the use of them in case of an oil spill response operation," a spokesperson from EMSA said.
In a new procurement procedure, the European Commission-funded agency's Equipment Assistance Service (EAS) will enable a wider range of boats to respond to oil or chemical spills by using one of its stockpiles of equipment held in various European ports.
The spokesperson said the contract would replace existing services and be used with EMSA's standalone equipment in a similar way to other arrangements already in place across European waters.
"This service complements the response capacity available through EMSA's network of oil spill response vessels," EMSA says. "The EAS equipment is on stand-by, ready to be mobilised around-the-clock anywhere in European waters and shared sea basins.
"The overall objective of the EAS is the mobilisation and delivery on site upon demand and at short notice of oil pollution response assets, more particularly the availability on-site of specialised oil spill response equipment to respond to oil spills in the European regional sea basins."
A separate €1.2 million tender for the supply of portable emergency offloading pumping system for oil and liquid hazardous noxious substances in Portugal has been extended by EMSA until the end of February.