One of Volvo Penta''s regular customers has chosen the D16-650 for three new pilot boats.
Twin installation Volvo Penta D16-650 IMO III engines have been chosen to power three pilot boats due to be delivered to the Swedish west coast this year.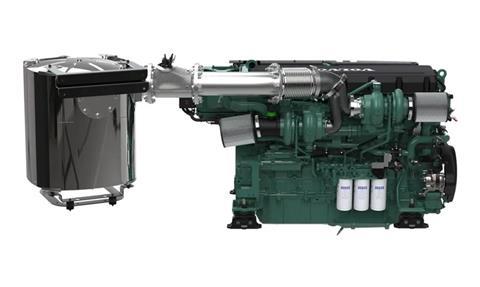 Sjöfartsverket, the Swedish Maritime Administration, will replace existing vessels operating at Gothenberg, Marstrand and Lysekil.
Sjöfartsverket is no stranger to Volvo Penta, which powers almost half of the boats that the administration operates.
To meet strict public procurement requirements, the vessels must have speeds of at least 25 knots and be able to operate up to 15nm from a safe harbour.
They also have to accommodate 10 people including two crew, have two drive lines and no diesel generator on board, using 24V DC power.
The engines have to hold more than 16 litres and meet IMO III requirements, and the propulsion system needs instant access to the torque and quick throttle response in case the vessel needs to quickly accelerate away from the suction of a large vessel and its wake.
Sea trials of the engines were carried out in Finland earlier this year, where Kewatec is building the boats.
Volvo Penta says results have been promising, with acceleration specifications met.
"From a sustainability point of view," says Patrik Frick, Ship Management at Sjöfartsverket, "the sea trials have demonstrated that the new D16 IMO III has a fuel saving of around 15% at 100% load, in conjunction with the Humphree trim system, when compared with six other similar size vessels in our fleet. This result has exceeded our expectations and is a benefit for our operations."
"The fuel savings in this application of our D16 IMO III solution demonstrate how – by continually improving the efficiency and performance of every Volvo Penta product – we can keep delivering incremental improvements in sustainability outcomes," said Jan-Willem Vissers, director Global Marine Commercial at Volvo Penta.
"Our primary focus remains on innovating tomorrow's premium sustainable marine propulsion solutions – plus we are equally responsible for advancing today's best practice."
Visit Volvo Penta at Seawork, at VB25.