Holland's Acta Marine Wind Services BV has confirmed the completion of full management take-over of the operations related to the 10 unit strong Crew Transfer Vessel fleet it acquired early 2015 from Workships Contractors.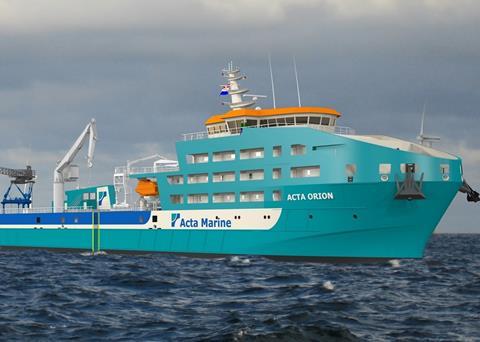 From 1st January 2017 all CTV Commercial and Operational Management will be conducted by the Acta team in Rotterdam.
During the past 2 years Acta Marine Rotterdam has grown to a team of 9 office staff supporting the commercial, crew and operations for the CTV fleet.
Acta Marine owns and operates a fleet of over fifty vessels; Tugs and Multicats for coastal and deep sea operations, CTVs and offshore support – Walk-to-Work vessels. The vessels operate for a large variety of clients in construction support, offshore Oil & Gas and the Renewables markets on a global basis. Acta says its CTV and Walk-to-Work fleet has performed over 500,000 safe crew transfers since its conception in 2006.
By Jake Frith