Innovation, even when it can't stop a tragedy, can still answer some "very human" concerns says Adrian Scales,Special Casualty Representative for international marine consultancy Brookes Bell.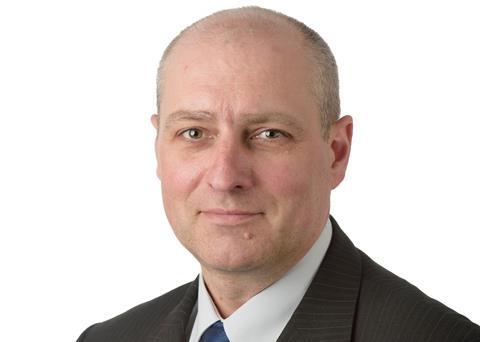 Two fishermen lost their lives when their fishing vessel sank in Loch Fyne. Captain Scales explained: "Government ministers wanted to assist the families by recovering the bodies, but it was sitting at a depth of 143m – out of normal diving range. It had landed upright, but buried into the seafloor, so you couldn't get lifting slings under it."
Scales, veteran of high profile operations on MSC Napoli, Goodfaith and Riverdance (and also the 18th person to gain Chartered Master Mariner status), explained that there were alternate solutions but given the timeframe, "the decision was taken to raise the vessel using technologies onsite."
A method using an ROV from contractor KML to cut holes in the hull and insert lifting pins was developed. Knowing how much recovery meant to everyone added an extra edge: "Obviously the concern, similar to lifting anything very sensitive, was that the hull could rip open with items being lost into the water." he explained.
It was "technically challenging" but within three months, the vessel was raised intact.
This isn't a 'one-off' streak of inventiveness. New techniques are evolving all the time explained Scales: "There are a lot of clever people out there with good ideas. If you give them an overview, whether that's refloating a vessel, removal, scrapping it or whatever, they'll come up with a solution. Our place is to ask if it's realistic - have they got the tools, the expertise? In short, will it work? And finally, how much will it cost? We have a multidisciplinary approach that provides the 'reality check' on the plans."
Of course, that means Scales and his team have to be up to speed: once again, technology steps in to help. Drones, cloud-point models, even wearable sports cameras "make life a lot easier," he said. The cameras, for example, "mean you are still taking notes, but you have video backing it up; we even use them to train our team to make sure they collect all the evidence."
His undoubted enthusiasm, along with a fine attention to detail, is something he instils into his team of ex-mariners especially when it comes to reconstructing an incident. "You can't afford to ignore any evidence," he explained.
Still, he admitted, there's an element of intuition: "Sometimes you have an inkling things don't add up - so you follow the trail of evidence. It takes time, but to do this right you have to have a forensic approach. It's a bit like playing 'Columbo', I've even found myself saying "Just one more thing..."
His message to those emulating him? "Be passionate, get your hands dirty, get stuck in. And get the right person on the right job."
By Stevie Knight