Approval In Principle (AIP) has been obtained for the design of a hard sail system which converts wind energy to propulsive force with a telescopic hard sail.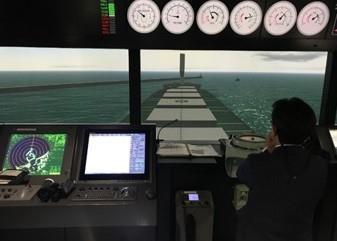 ClassNK granted AIP to MOL and Oshima Shipbuilding Co., Ltd for the system, which is a fundamental technology of the 'Wind Challenger Project' which aims to reduce greenhouse gas (GHG) emissions by using wind energy.
Along with other participating organisations, MOL and Oshima Shipbuilding have played a central role in research and development on the Wind Challenger Project. Obtaining the AIP marks the completion of the initial design related to the sail structure and controls.
MOL and Oshima Shipbuilding will continue to move toward a detailed design and implementation for the Wind Challenger Project, with the aim to launch of a newbuilding vessel equipped with a hard sail.
That would reduce the vessel's GHG emissions by about 5% on a Japan-Australia voyage, and about 8% on Japan-North America West Coast voyage.
The long-term goal is to develop a widely accepted solution to achieve the IMO target in combination with other measures to reduce GHGs by equipping vessels with multiple sails.
The classification society released its Guidelines for Wind-Assisted Propulsion Systems for Ships in September 2019, in order to contribute to the safe integrity and design of this technology and the ships that are installed with it. The AIP marks the world's first AIP based on the guidelines.