There is no point in having sophisticated systems to send out alerts when an emergency arises unless there is some means of detecting them on board.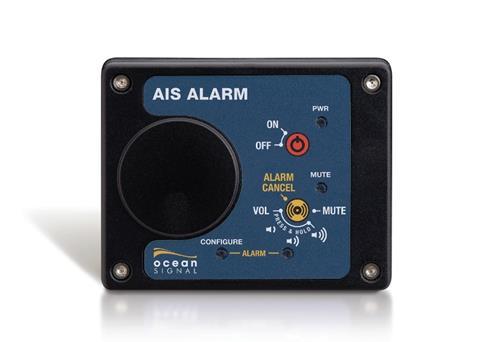 Most of the current alarms are visual, depending on someone watching a screen to be detected, but Ocean Signal has developed a system to ensure that everyone on board a vessel is alerted to a possible Man Overboard situation.
This new waterproof AIS Alarm Box provides both visual and audible indication the moment any AIS Man Overboard or AIS-SART signal is received.
The alarm box receives NMEA0183 input from an AIS receiver and detects all received or specific AIS SART and MOB devices. As soon as an AIS transmission is detected a tone-specific internal alarm is sounded to identify the source of the alarm and whether it comes from an AIS-SART, AIS-MOB, or a test message.
James Hewitt, Ocean Signal Sales and Marketing Manager, commented," The new Ocean Signal AIS Alarm Box provides our customers with the additional benefit of possessing a known alarm in the event of an emergency. We consider it an important addition to our range of safety products, which can further enhance the features of our Rescue ME MOB1 and any other AIS SART and MOB devices. For those people who are not able to rely on a DSC alarm or a compatible chart plotter, the Alarm Box could provide crucial indication in an emergency. It also provides a useful method of testing your AIS device."
Suitable for panel or bracket mounting, either on the navigational table or for external installation, the compact AIS Alarm Box receives NMEA input through the port for easy integration and features 38400 baud NMEA capability. It is programmable with up to 10 individual device MMSI numbers, by USB from a Windows PC, so that the source of an alarm can be immediately identified. It has dual isolated alarm contact, with one normally open and one closed.
By Dag Pike