US-headquartered international safety and survival technology expert ACR Electronics, a Drew Marine Company, introduced its new Class A and Class B AIS transceivers at Seawork International 2016.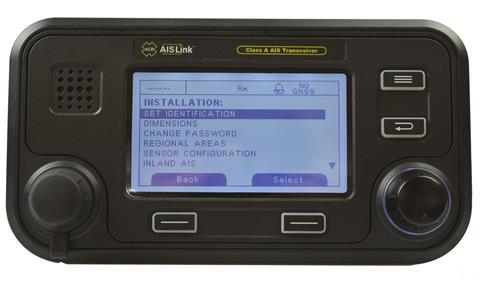 Approved worldwide and certified to the latest AIS regulations, the AISLink CA1 and AISLink CB1 are appropriate for vessels affected by new mandates, including the United States Coast Guard AIS mandate which required more commercial vessels to install AIS by March 1 this year. Both units will send and receive wireless data to and from nearby AIS-equipped vessels including the vessel's name, position, course or speed over the ground, heading and rate of turn.
A GPS-enabled, commercial standard system which demonstrates the highest AIS transmission power and the most frequent transmission of AIS information, the AISLink CA1 offers commercial operators and owners a premium system with an extensive feature set.
It has its own visual display and provides a number of options for integration, interfacing and graphical representation on an electronic chart or radar display, depending on how the user decides to integrate AIS into their current equipment. Additional features include the ability to send and receive AIS text messages, alarm notification showing active AIS system alarms and password protection of specific transceiver information.
Gerry Angeli, President of ACR Electronics, commented: "The safety of the vessel and its crew is always priority. By installing ACR's AISLink CA1 transceiver, or in some cases our AISLink CB1 Class B transceiver, captains globally will have access to state-of-the-art technology allowing navigation to be simplified. ACR AIS transceivers offer high reliability, performance and compliance with regulations at a competitive price. They facilitate faster communication and navigational planning especially when vessels are not visible or obstructed from radar."
By Jake Frith