Spanish AToNs manufacturer Almarin has presented at The International Association of Lighthouse Authorities (IALA) quadrennial Conference in Incheon (Korea).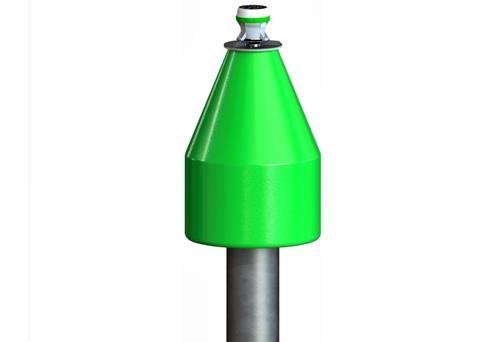 Almarin, an IALA industrial member, exhibited and presented its latest development in marine aids to navigation for the marking of rivers.
This innovative buoy, which works as a fixed and floating mark, is designed for rivers or channels with a large amplitude of water level variation while maintaining a high level of location precision when water levels are low.
This product has been developed by Almarin in conjunction with the Port Authority of Douro e Leixões (APDL) and Instituto Hidrográfico de Portugal. The project has also been selected for presentation under the conferences' innovation section presented by Almarin's general manager and technical director, Patrick Lindley.
Almarin also presented its new AtoN catalogue, with a wide offer of beacons and towers for ports, lantern rooms and solutions for the marking of bridges and structures under navigation channels.
By Jake Frith