Marine electronics NMEA 2000 networks are based on a robust Canbus architecture, but one bad device, cable or termination can have a detrimental effect on performance.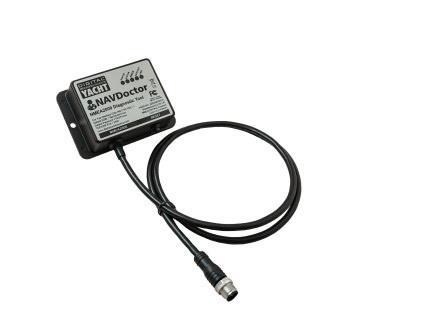 Fault finding can be time consuming and tricky, so having a diagnostics device in the toolkit, could save time, money and frustration.
New from Seawork exhibitor Digital Yacht, the NAVDoctor is simply a portable NMEA 2000 network diagnostic tool/tester. It allows technicians or vessel owners to quickly check the NMEA 2000 network. It combines the functionality of existing NMEA 2000 display programs and test equipment into a single, cost effective, simple plug 'n play box.
It's self powered from the network and creates a local wifi point for a mobile phone, tablet or PC to connect. Once connected, users can simply access functions through the mobile's web browser so there's no complicated software to install. View and drill down on devices as well as the data on the network which is transmitted in packets called PGNs. It can even monitor physical characteristics of the network including bus voltages and load and detect frame errors.
NAVDoctor also offers the capability of printing a network health check certificate to validate an installation. It's available now - priced at £300 plus vat ($450).
By Jake Frith