The Port of Antwerp Authority has launched an international survey to help make its proposed water bus a reality.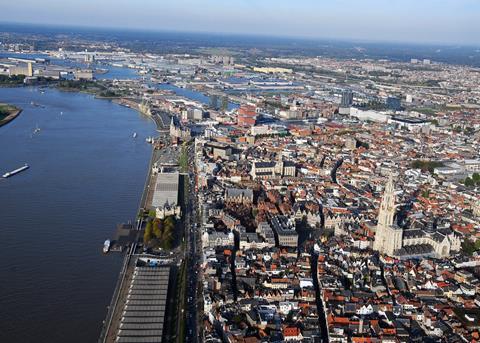 Since the announcement by port alderman Marc Van Peel several months ago that the port authority is to introduce this new and sustainable transport service, work is underway to make the first water bus operational by the summer of 2017.
"Port companies and Antwerp people in general are very enthusiastic about this new initiative," said Mr Van Peel. "The water bus concept has already proved its worth in other cities. In a city such as Antwerp with the second largest port in Europe it must be possible to successfully introduce such an initiative and develop it further."
The port authority is now launching an international market survey to gather more information. Through a series of questions, the authority hopes to understand better what is needed to operate such a service and the types of vessel available on the market. Following this information gathering exercise, the port will issue an invitation to tender.
Based on extensive discussions and analyses over the past few months the port authority has mapped out three lines for the water bus, which will be initially aimed at commuters. The first line, the 'Port line', runs from Antwerp city centre to Fort Liefkenshoek in Beveren and will help reduce congestion on the existing river Scheldt crossings which have now reached saturation point.
The second is a cycle ferry over the Canal dock, near Lillo bridge. This bridge is unreliable for cyclists, frequently forcing them to choose between long waiting times or a 10km detour.
The third or 'Region' line runs from Temse to Antwerp city centre and will mainly carry passengers upstream towards Antwerp.
These routes are not yet definitive and will be further refined in consultations with companies in the port and the ultimate operator. Since a number of the stops have not yet been built, the different lines will come into operation in stages.
The survey can be found on the Port of Antwerp website.
By Rebecca Strong