InfraStrata plc's acquisition of Appledore Shipyard follows its acquisition of Harland & Wolff Shipyard in Belfast last year.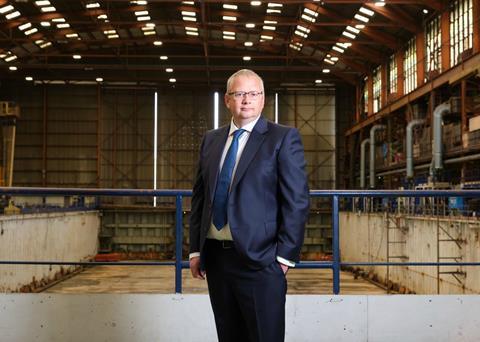 The deal has been announced as the UK faces the challenge of tackling a prevailing situation of insufficient shipbuilding capacity to meet demand.
"We see Appledore playing a key role in an exciting new era for UK shipyards and shipbuilding; supporting our industry and revitalising economic growth," said InfraStrata CEO, John Wood.
"Globally, there is an estimated £6bn pipeline of opportunities over the next five years, which we expect both yards to benefit from."
Undercover facility
Opened in 1865, H&W (Appledore) has a covered drydock length of 119m and can accommodate some of the smallest vessels. There are very few shipyards in the UK that can offer this type of undercover building dock and repair facility, said InfraStrata.
"Belfast is perfectly positioned to accommodate large-scale projects, while Appledore caters for vessels under 119 m in length. By leveraging both yards we can provide flexible capacity management and economies of scale," explained Mr Wood.
Appledore will provide complete lifecycle management from technical services, fabrication & construction, to in-service support, repair and maintenance, and conversion all the way to decommissioning.
It will also be able to accommodate other projects like steel fabrication for industry and construction.
By Rebecca Jeffrey