As the UK's second (or is it third?) virus peak appears to be showing signs of passing, it's increasingly becoming apparent that Seawork's saving grace could be its June schedule.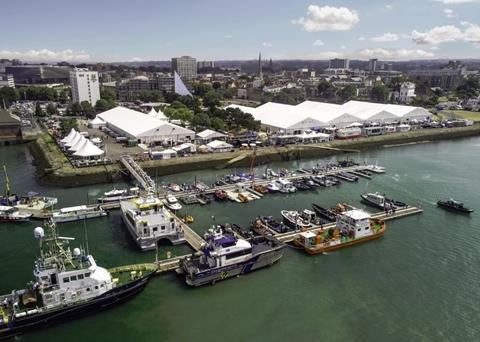 As we learnt last summer, respiratory viruses tend to run away and hide when members of the commercial marine industry put their shorts on, plus this year we've got vaccines in the mix.
Here at Mercator Media, it's all hands to the pump, gearing up for a live show (remember them?), with real human beings climbing aboard serious boats with some serious business needing doing to catch back up. While none of us have a crystal ball and we have to state the obvious: that all mass gatherings are subject to the prevailing legislation at the time, here at MJ, we're currently preparing, as usual, for our March Seawork preview issue.
So, if you are an exhibitor, and wish to let MJ's readers know why they should be dropping by your stand or vessel berth, then please let us know.
DEADLINES AND REQUIREMENTS
Please send any copy/ pictures for MJ's March issue to editor@maritimejournal.com BEFORE DEADLINE of close of day on Friday 28th Feb.
Please keep any written copy down to 200-400 words, and note that supplying a reasonable, (relevant) photo with it will greatly increase likelihood of publication.
As always there are no fees charged to appear editorially in Maritime Journal, but we do sometimes get sent more content than we can find space for.
Thanks in advance, and here's to a great spring/ summer!
Jake Frith
Editor: Maritime Journal