UK marine equipment supplier ASAP Supplies will open a series of UK branches to offer a more localised service.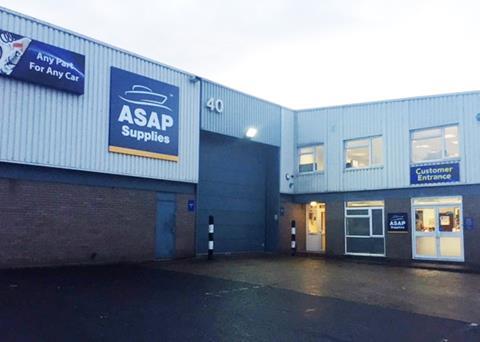 The Beccles, Suffolk-headquartered company, acquired by Euro Car Parts (ECP) subsidiary Arleigh International last June, will first open ASAP South, operating from the ECP facility in Fareham, Hampshire.
Cheryll Gill, head of business development for ASAP Supplies, commented: "We have always tried to pass on our award winning customer services to the marine industry, irrespective of location. Now we are able to offer a more local service, coupled with our Beccles operation, we really do feel that each and every one of our customers will benefit. Whether they are boaters, boat operators or boat builders involved in any aspect of our industry."
The ASAP Supplies Fareham facility will open in February and offer a delivery and collection service.
Tom Stott has been appointed the Fareham branch supervisor.
Ms Gill said that the company had identified several other locations suitable for operating a localised service from.
ASAP Supplies said it would also benefit from the resources available from Euro Car Parts.
By Rebecca Jeffrey