ASV Global, manufacturers of unmanned and autonomous surface vehicle systems (AUVs) with bases in Portchester, UK and Louisiana in the US, has established a Brazilian subsidiary in Rio de Janeiro, ASV Global do Brasil Ltda.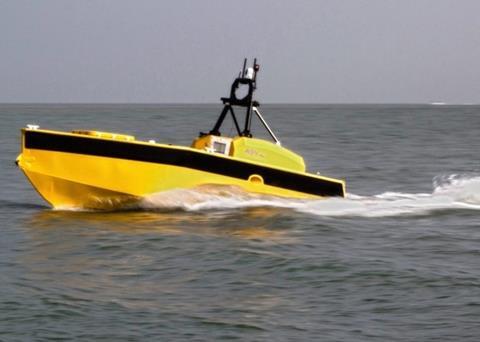 Working alongside local universities and authorities, it plans to bring the latest AUV technology to emerging South American markets with specific offers of sales, customer support and operational services.
According to Managing Director Dan Hook, ASV forsees major opportunities for its technology which can provide significant cost saving and operational efficiencies for applications such as bathymetric surveying, security oil and gas exploration and marine sciences. To date the six year-old company has sold over 70 systems to 40 customers in 10 countries. It is currently building at its Porchester plant six of its C-Worker USVs for SeaTrepid DeepSea in Louisiana as part of the US company's multiple AUV programme. Incorporating acoustic underwater positioning facilities, all 7.6m long rapid response craft will be used for wide area high-resolution surveys in both shallow and ultra-deep waters.
By David Goodfellow