Aberdeen-headquartered Attollo Offshore has supported Teras Offshore in a redeployment of its first service rig to work in the European offshore wind farm industry.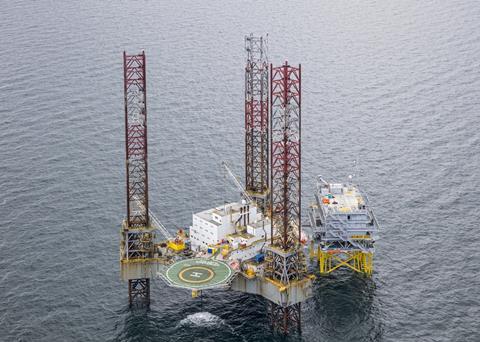 The 16-month charter contract was to provide its jack-up accommodation rig, the "Atlantic Amsterdam" ("AAM"), to DONG Energy UK to support its Race Bank offshore wind farm construction activities in the United Kingdom sector of the North Sea.
Jason Ledden, senior construction project manager of Race Bank Offshore Windfarm, said: "DONG Energy have always been a pioneer in developing offshore wind farms including implementing new installation procedures, trying new types of foundations and applying new logistic concepts."
He added: "Deploying an accommodation jack-up next to the Offshore Substation (OSS) enables safe and easy access to wind farm and the OSS in particular."
"The cooperation between Attollo Offshore, Teras and DONG Energy has been professional and stress free, and we are looking forward to harvesting the benefits of having an accommodation jack up in field."
AAM was mobilised to Race Bank from the port of Hirtshals in northern Denmark and has been in operation on location since 27 August 2016.
The jack-up is providing accommodation, construction support and personnel safe transfer services to an offshore structure and wider windfarm area for the charterer.
DONG Energy's Race Bank offshore wind farm development is located in the Greater Wash area, approximately 27km off the east coast of the UK.
It will comprise an array of 91 184m high turbines and have a capacity of up to 573 megawatts (MW), enough to power over half a million homes.
Ben Moore, managing director of Attollo Offshore, said: "This charter is delivering a significant step change in safety and operational efficiency in support of one of the UK's largest offshore wind developments."
"Our approach demonstrates how value can be created through collaboration and we are delighted to be supporting DONG Energy and Teras Offshore achieve their goals."
By Alice Mason