Sea trials have been completed for a vessel intelligence system and a remote-control system designed to help enable intelligent autonomous command and control of operations with improved productivity, predictability, performance and safety.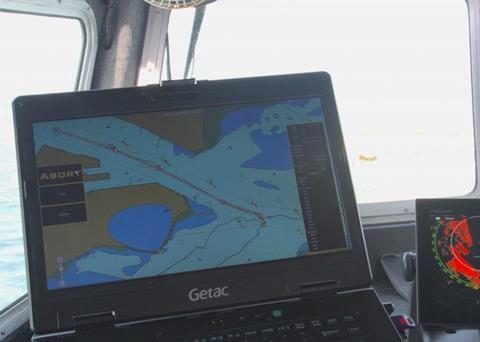 Sea Machines' SM300 is a vessel intelligence system providing "operator-in-the loop" autonomous command and control, plus direct remote-control operation via wireless belt pack, while the company's SM200 provides fully integrated, line-of-sight and remote-vessel control for collaborative vessel operations.
"This is the advanced technology that mariners have long been awaiting," said Sea Machines' CEO Michael G. Johnson. "Our products allow operators and crew to focus on higher-value tasks while at sea, empowering a commercial vessel to do more with predictable results and lower operational costs.
"Missions such as survey, fishing, dredging, surveillance and offshore energy support can now be executed productively around the clock and in extreme weather conditions, with improved crew safety and efficiency."
Full control
SM300 integrates with existing vessel systems and sensors and features a point-and-go user interface; pilot-by-wire propulsion and steering control; certified, embedded ECDIS; situational awareness via electronic charts, ARPA and AIS; obstacle and traffic avoidance; remote communications via wireless, 4G and satellite; real-time data feed to remote operator; condition monitoring of hull and machinery; and remote payload control.
SM200 is a remote-control system for minimally manned or unmanned operations and includes payload interface for pumps/winches. It increases workboat and commercial surface vessels' capability, predictability and amplified safety, as well as operators' peace of mind.
Both systems are already in use in North America and Europe and are available as retrofit or OEM installations.
By Rebecca Jeffrey