BAE Systems will cut around 375 maritime jobs in response to "evolving customer requirements and an ongoing focus on efficiency improvements."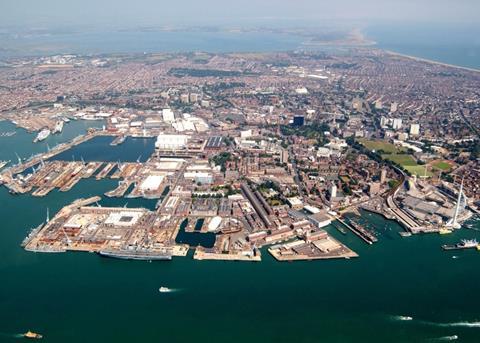 The maritime losses, part of a reorganisation that will see BAE shed 2000 jobs across the UK, are in line with current and expected orders said the company and will enable it to improve competitiveness on key programmes and retain critical skills and capabilities.
Charles Woodburn, chief executive of BAE Systems, said the restructure would "accelerate our evolution to a more streamlined, de-layered organisation, with a sharper competitive edge and a renewed focus on technology."
Naval base hit
According to Maritime Executive, staff at Portsmouth Naval Base unit have reported that BAE intends to cut 340 jobs there.
BAE has a five-year, $800m Maritime Support Delivery Framework (MSDF) contract to support half of the Royal Navy's fleet, including the management of Portsmouth Naval Base.
A recently agreed $70m expansion extends BAE's maritime services to cover all the vessels at the base.
Management removed
As part of the reorganisation, management layers will be removed, including Platforms & Services (P&S) UK.
From 1 January 2018, the maritime sector, comprising the naval ships, submarines and maritime services businesses currently managed within P&S UK, will report directly to the chief executive.
Addressing the cuts, Mr Woodburn stated: "Those actions are necessary and the right thing to do for our company, but unfortunately include proposed redundancies at a number of operations."
In a trading update the company announced that been in line with management expectations and the Group's outlook for 2017 remains unchanged.
By Rebecca Jeffrey