Batteries will play a key role in enabling shipowners to cut operational emissions and adhere to new regulations, an electronics company has stressed.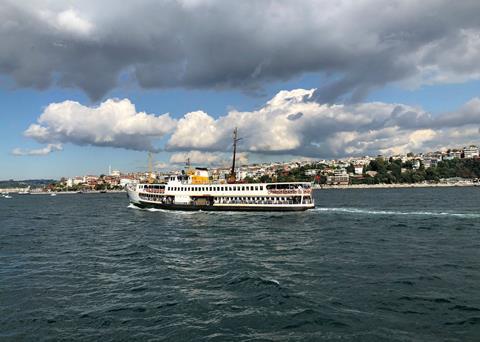 The beginning of 2020 marked the introduction of the IMO's 2020 0.5% sulphur cap, but due to the scale of the power, energy and distance requirements in the shipping sector, a mix of solutions is required to meet this regulation and other emerging regulations and targets in the industry. IDTechEx said that with shortage of scrubbers and low-sulphur fuels, batteries will be essential.
"IDTechEx expects this shortage of traditional solutions to significantly drive uptake of batteries in the largest ships in order to meet the new stringent emissions regulations," said the company.
In 2019, less than 1,000 of the 50,000 fleet had scrubbers installed; even without the disruption on industrial activity from the global COVID-19 outbreak this year, the scrubber industry can only supply around 1,300 in 2020, said IDTechEx. There are also concerns of a shortage of costly low-sulphur fuels, amidst a surplus of heavy fuel oil.
IDTechEx said ferries are the largest vessel capable of operating on pure electric propulsion because, with well-planned routes, they can opportunity charge. Coastal vessels, like tug-boats, can hybridise easily with batteries comparable in size to a pure electric car (100kWh), saving a significant amount of money by reducing fuel consumption over the course of a year.
By Rebecca Jeffrey