UK-headquartered Red7Marine has secured a contract to install two new large diameter mooring piles for the new Battersea Power Station river bus installation.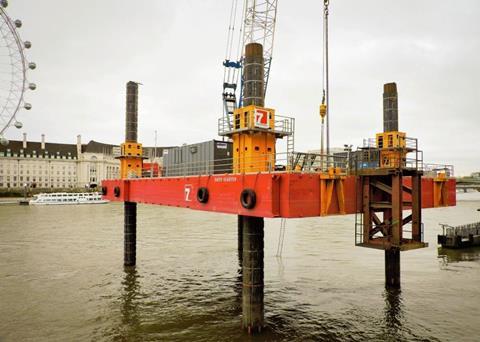 Red7Marine will be supplying a 400t jack up barge, the Haven-SeaSeven, and a 160t hydraulic crane, to complete the specialist piling works for Battersea Power Station. The piles will be safely installed, using a bespoke system to hold the steel tube and vibrate, then hammer them into the riverbed.
Whilst the project is underway, the company will ned to liaise closely with the PLA and local stakeholders, who regularly use this busy part of the river.
Kristen Branford, Commercial Director said: "It is extremely exciting news for us to announce Red7Marine has won the contract for the Battersea Power Station project. Our strong history of safely delivering complex and challenging projects will be reflected on this project just as it was during the London Cable Car and the London Gateway projects. We will be working closely alongside the project partner to ensure the highest standards of delivery and satisfaction are met, and we are looking forward to the work beginning."
The work is projected to be complete before spring of 2017, and the dedicated River Bus service from Battersea Power Station's new river pontoon is due to be operational from Autumn 2017.
By Jake Frith