Battery systems are becoming an increasing feature of workboat operations with the number of hybrid systems and even pure electric vessels increasing.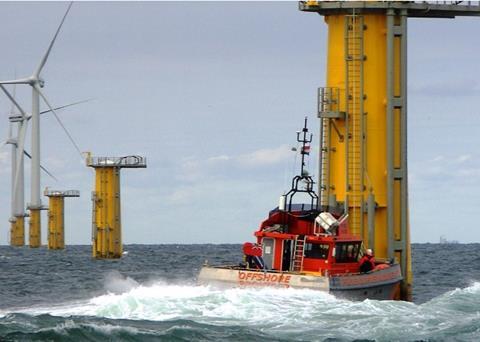 One focus of all these electric propulsion systems is the battery pack and there have been significant developments to increase both the life of the battery and the safety of these systems.
Recently Akasol, the German battery supplier announced a tie up with the Norwegian pioneer of marine energy storage solutions, Zem. The first result of this cooperation is the AKAZEM 15 OEM which is a self-contained modular battery unit designed specifically for workboats in the aquaculture industry, fishing boats and small passenger ferries. This self-contained 25kWh battery pack that meets IP67 standards is claimed to be a game-changer in the industry with competitive pricing.
This development has come out of research for land vehicle systems and it was initiated when ZEM was looking to find a battery solution for electric freefall lifeboats which Norsafe, the lifeboat specialist is developing. Akasol has a new factory in Germany dedicated to producing their lithium ion battery systems aimed mainly at the automotive sector where quantity production is reducing costs.
As reported elsewhere in this issue another Norwegian company, Plan B Energy Storage (PBES) has recently announced a battery replacement system to maintain effectiveness over the lifetime of a vessel but they have also introduced their new Harpoon Power 65 range which is an evolution of their existing PBES product range. With new technological advances Harpoon Power 65 is claimed to provide 15,000 charging cycles at an 80% depth of discharge. Their new Harpoon Energy 97 range provides higher energy density and reduced costs per kWh which they claim results in a 35% decrease in weight and volume of the battery and overall system cost.
PBES claims that their batteries are the safest in the World. They have introduced a number of safety features into their liquid cooled batteries that not only enhance safety but also make the batteries longer lasting. So far this year they have installed over 1000 batteries in seven vessels.
Safety is at the heart of FIFI4Marine's development of a fire suppression foam systems for battery installations of marine vessels. This fire suppression system builds on the company's experience with firefighting equipment for ships and uses a plant water based foam agent for fire classes A, B, D, and F/K. It is 100% biodegradable and fully non-toxic. The system was recently awarded DNV-GL/DMA approval.
The system can come in many forms. It can be a simple handheld unit or a lightweight backpack in portable form or it can be a fully automated and standalone FiFi system ranging from 150 to 10,000 litres. After use the batteries or their compartment can be safely cleaned by the crew and because the agent does not interfere with the operation of the batteries they can continue to be used unless of course the fire was actually in the battery pack. The company's products can detect and cope with a thermal runaway in the batteries.
Much has been made of the potential of hybrid propulsion systems for a variety of marine craft and a case is now being made for the use of hybrid systems on wind farm vessels as a means of both reducing the fuel consumption and also increasing the crew comfort. Wind farm vessels spend the majority of their time stationary or nearly so at the wind farm when they are operational and generally do not exceed 6-8 knots while they are working at the wind farm. This means energy storage can often be used as the sole power supply, thereby reducing fuel and maintenance costs as well as improving working conditions. Whilst the crews are working at the turbines, there will be minimal noise and vibration from the diesel engines and of course there will be no air pollution from the vessel.
The options for electric propulsion are a hybrid system or full electric propulsion but with wind farm vessels tending to have unpredictable operational profiles, they will be running at high speed for part of their time and have no access to charging offshore, so full electrification of the propulsion is a long way off.
Hybrid systems offer more flexibility for dynamic operational profiles with a wind farm support vessel, the energy storage batteries can be charged when the vessel is in harbour using shore power. In a likely operating scenario the vessel will transit through the harbour on battery power, operating in zero emissions mode and then when a high-speed transit is needed to reach the wind farm, the diesel engine/generator takes over. Vessels may have hours of waiting and loitering at the wind farms on standby and this low speed loitering could be handled by the hybrid system with power from the batteries. Again an additional benefit is the quiet, vibration and emission free environment for vessel workers.
In an example, a vessel would typically spend 2 hours sailing to the field, 10 hours working, and 2 hours back again. The vessel goes out and back to the wind farm at 25 knots but when in operation at the wind farm, it would run solely on battery power at 6-8 knots or at idle, saving roughly 10 hours of idling run time per engine per day of operation saving considerable wear and tear on the diesels and extending maintenance intervals.
The cost of energy storage in wind farm vessels must be determined on a project basis, but in the example above, the reduced fuel consumption and maintenance costs will achieve return on investment very quickly. Further, by using energy storage as redundancy, WFSVs will become much safer vessels reducing risk by ensuring backup and work continuance. One of the first hybrid WFSVs is launching at Veka Shipyard in Holland later this year.
By Dag Pike