Following the successful launch last year of its new M26.3 engine range, French diesel engine manufacturer Moteurs Baudouin has announced the forthcoming release of a clean exhaust solution to meet both EPA Tier 4 and IMO Tier 3emission standards.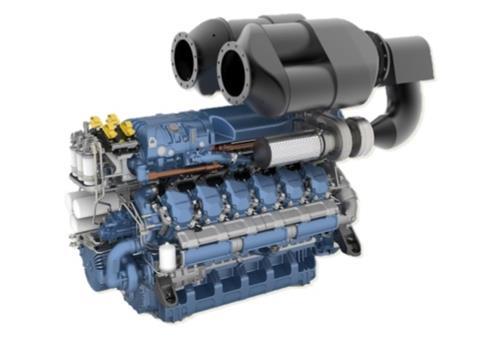 EPA Tier 4 regulation is coming into force in the North American market in 2017. Baudouin started a cooperation with one of the leading companies in the exhaust aftertreatment industry, the US-based company Tenneco, and decided to develop a solution based on Selective Catalyst Reduction (SCR).
The new M26.3 equipped with a high efficient SCR is claimed to be able to reduce fuel consumption, CO2, particulate pollution and of course NOx emissions.
It is one of the smallest catalysts in the market, which combined with a lot of freedom in where the hardware can be positioned, allows the Baudouin SCR to fit many engine rooms.
Initially available on the 12 cylinder engine, the SCR will be progressively extended to other marine engines in the range, which Baudouin claims will be a relatively straightforward job by adjusting the number of exhaust lines and number of catalysts, as the hardware follows a modular design.
By Jake Frith