Major technology testing has successfully carried out for a Belgian offshore wind project.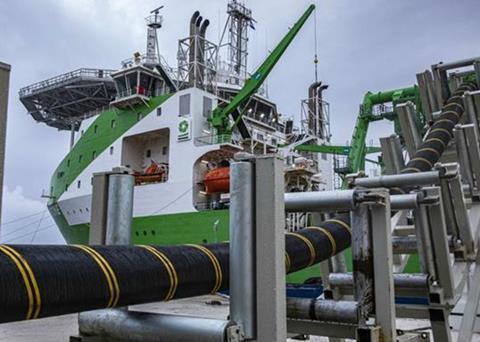 The export cable connections of the SeaMade offshore wind farm to Elia's Modular Offshore Grid (MOG) have been successfully tested and energised. As soon as the wind turbines and infield cables are installed, green energy will be provided to Belgian households.
The consortium of DEME Offshore and Hellenic Cables signed the contract for the design, supply, installation and commissioning works of the submarine high voltage cables for SeaMade's combined project at the end of November 2018.
Mathias Verkest, CEO of SeaMade, said: "Another important milestone for the SeaMade offshore wind farm as this is an essential step towards the actual production of green energy."
The SeaMade-owned €1.3bn offshore wind farm integrates two sites known as Mermaid and Seastar in the Belgian exclusive economic zone (EEZ) and is also being built by SeaMade, a joint venture of Otary RS NV (70%), Electrabel NV (17.5%) and Eneco Wind Belgium SA (12.5%). The wind farm will be operated from Otary's logistics hub located in the Port of Ostend.
The Mermaid site is located approximately 50km from the Belgian coast and will host 28 turbines with a total capacity of 235MW. Located approximately 40km away from the coast, the Seastar site will accommodate 30 turbines with a total capacity of 252MW.
Mr Verkest noted that SeaMade will have a capacity of 487MW when operational at the end of 2020.
By Rebecca Jeffrey