Dutch dredging major Van Oord has been contracted to dredge the water intake basin of Taiwan''s Da Tan power plant.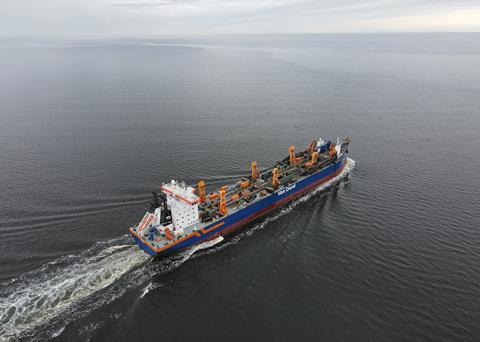 Van Oord will deploy the cutter suction dredger HAM 218 and the trailing suction hopper dredger HAM 318 for the project, which is due to commence early this year.
Driven by growing demand for energy in Taiwan, the Da Tan power plant is currently being expanded by the Hwa Chi Construction Company. Van Oord will deepen the existing water intake basin to increase its capacity to take in cooling water.
HAM 218 will undertake the basin work, with HAM 318 transporting the dredged material from Da Tan to Taipei, where it will be pumped ashore to reclaim a new port area in Taiwan's capital city. Van Oord's involvement in the project will continue to the middle of this year.
Mr Tsai of the Hwa Chi Construction Company said: "Van Oord came up with the smartest and most optimal solution to deepen the shallow and narrow inflow bay within an extremely short time frame, a proof of their ingenuity and many years of experience."
Van Oord's area director Guus de Vries added: "We are pleased that Hwa Chi Construction contracted Van Oord for these dredging works. We worked together on a number of Taiwanese projects before, including Kaohsiung's port expansion. Our mutual trust was key in receiving this award without having any physical meetings due to Covid 19,"
In 2017 Van Oordreceived the Golden Quality award for its successful execution of Kaohsiung's port expansion. These reclamation works were completed eight months ahead of schedule.
By Larz Bourne