Commercial marine and leisure marine services, engineering and Versadock provider Berthon has successfully achieved the transition to the first internationally recognised standard for Occupational Health and Safety ISO45001:2018, replacing its existing British standard OHSAS18001:2007.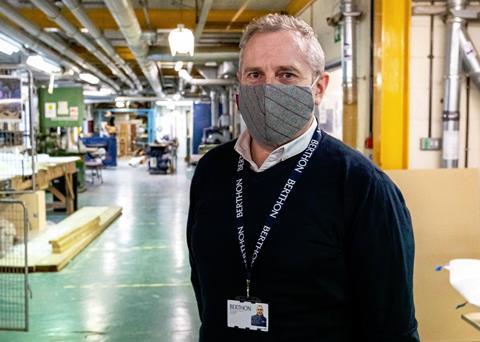 This achievement shows the company's commitment to maintaining an Occupational Health and Safety management system of the very highest standard, proactively improving its safety performance in preventing accidents, injury and ill health.
Meeting the high standards to gain ISO accreditation takes time and commitment and as a company Berthon are proud to be able to add ISO45001:2018 to its existing ISO9001:2015 (Quality management systems) and ISO14001:2015 (Environmental management systems).
Gaining this new accreditation along with its existing ISO standards provides confidence to interested parties as to the consistency, effectiveness and efficiency of Berthon's approach to occupational health and safety, quality and the environment and means customers can have the greatest of confidence that their projects are managed to a routinely high level, from initial enquiry through to delivery and completion.
Yard Manager, Keith Longman, in charge of Berthon's IMS (integrated management system) says, "It is our vision to be regarded by boat owners, tenants, visitors, contractors and 170 staff as the best marina and boatyard in the UK for boat building, refitting & servicing."
Visit Berthon at Seawork 2021 on Versadock berths VA32/33/34