The owner of a shipyard in Northern Ireland has confirmed major plans to help develop it in 2020.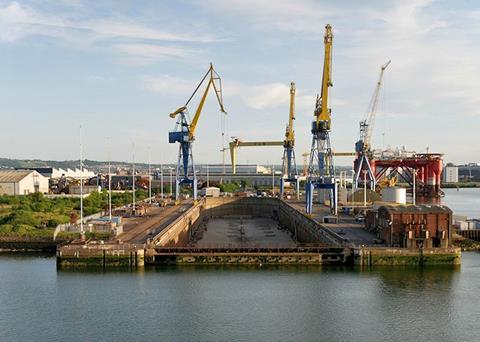 InfraStrata, which acquired the assets of Harland & Wolff in December 2019, has plans for a number of contracts at the shipyard.
Belfast-based Harland & Wolff boasts two of the largest dry docks in Europe and one of only two docks licensed for marine waste disposal in the UK. It is one of only three UK shipbuilders suitable for major MOD contract work and has the only dock suitable for major cruise vessels in the UK.
Clive Richardson, chairman of InfraStrata, said: "When the lockdown is lifted, we expect to put in place a series of contracts at Harland & Wolff. "
Mr Richardson said that while the company is focused on cash preservation, it is ready to help clients work towards full operational capacity. In addition the contracts, the company will utilise the 30,000m2 of undercover fabrication facilities for the Northern Ireland-based Islandmagee gas storage project in the future.
Speaking about InfraStrata's work to develop the shipyard, Mr Richardson said: "We have opened up Harland & Wolff to provide six services to five unique sectors (defence, cruise & ferry, commercial, oil & gas and renewables). Our business model is all-encompassing. The size and flexibility of Harland & Wolff lends itself to providing the simplest of repair services through to complex offshore fabrication and shipbuilding."