Italian water jet pioneer Castoldi which has produced over 50,000 water jet units since the company started production is in the final stage trials of its new unit, the TD 600 HTC.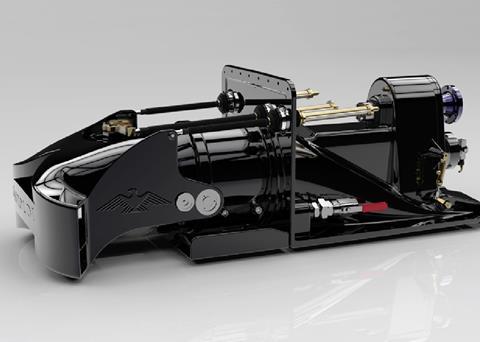 This new design can handle engine power outputs up to 2900hp which makes it a suitable water jet for connection to the popular MTU 16V engine from their 2000 Series.
Castoldi claims to have introduced many innovations with this new unit. "The TD 600HTC will be a very innovative water jet and we have designed and tested with CFD analysis many innovations," said Giacomo Castoldi. "I am sure that this new unit will shake the market when it is released."
Compact and light and capable of handling power up to 2000kW and developing an astonishing thrust, it is equipped with the integrated gearbox that allows the water jet tunnel to remain very low for maximum efficiency. Integrating the gearbox into the water jet means that a bulky and expensive marine gearbox on the engine is not required.
The jet has a single stage four bladed impeller matched to a 5-bladed stator. The construction of the main unit is in a marine grade aluminium alloy with stainless steel used for the moving parts. The steering nozzle and reversing bucket are closely integrated with main unit and all of the hydraulic operating systems contained inside the hull. In reverse there is 75% of the ahead thrust available. A water pickup in the jet can be used to supply the engine cooling water.
"For final testing of the unit at sea we have teamed up in a temporary partnership with MAN engines and an Italian shipyard that is making an 80ft fast vessel available for trials", said Castoldi. "We have already received many enquiries from military and commercial customers worldwide. This new water jet that we are developing will be the largest water jet in our extensive range and we look on this new development as the start of a new large water jet family that we plan to introduce to the market over the next few years."
By Dag Pike