Blue carbon is a key tool in tackling global warming, yet is being largely ignored by policymakers, a new report has found.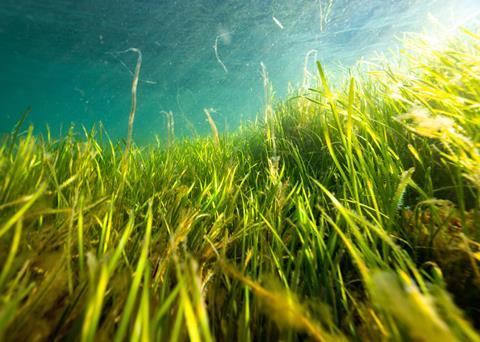 The carbon stored in ocean ecosystems, such as mangroves and seagrasses, can help protect us from runaway global heating, the report from the Environmental Justice Foundation (EJF) stated.
The report is backed by an open letter, signed by over 7,000 stakeholders and backed by 90 global NGOs, which is being delivered to world leaders on 26 July, World Mangrove Day, calling on them to make ocean protection a keystone of climate action.
"Threat to humanity"
CEO and founder of EJF Steve Trent says: "The twin crises of climate and biodiversity combined are an existential threat to humanity. If we do not completely reshape our relationship with the natural world, we will be the authors of our own suffering.
"This is why our leaders must act now, and act decisively, to halt this crisis while putting environmental justice at the centre of our world view. That means recognising the ocean as one of our biggest allies in the fight against global heating."
The letter and report urge national leaders to include specific, legally binding targets to protect and restore blue carbon environments in their updated Nationally Determined Contribution implementation plans; commit to the 30x30 ocean protection plan and designate 30% of the ocean as ecologically representative marine protected areas by 2030; and agree an international moratorium on deep sea mining to protect the deep sea from irreversible, large-scale harm.
If properly restored and protected, coastal blue carbon ecosystems ¬– such as mangroves, seagrasses, saltmarshes and kelp forests ¬– could sequester up to 200m tonnes of the CO2 humans currently emit every year.
By Rebecca Jeffrey