A new body heat camera has been launched to help ensure a safe and healthy work environment onboard and ashore during the COVID-19 pandemic.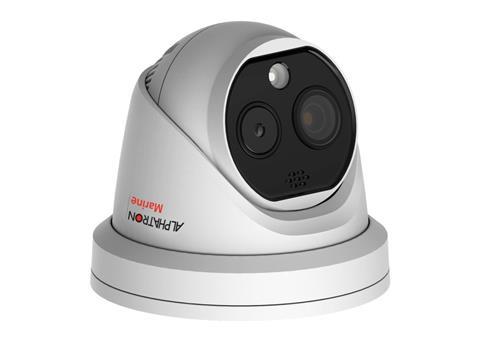 Alphatron Marine's AlphaFeverCamera is a body temperature measurement camera that is able to measure temperature at a high accuracy in real time, with accuracy up to ±0.5°C.
"As businesses begin to reopen after the COVID-19 crisis, safeguarding employees, customers and facilities is critical," said Alphatron Marine, a subsidiary of JRC.
The AlphaFeverCamera, developed in close collaboration with Alphatron Security and Alphatron Medical, helps organsations identify at-risk individuals before they interact with customers and employees.
With a response time of one second, the camera can capture multiple targets at a time to ensure that everyone is checked. The device is able to immediately notify operators if someone poses a risk.
Using this type of camera, officials can be more discrete, efficient, and effective in identifying individuals that need further screening with virus-specific tests.
The camera is capable of discovering and tracking people with higher than normal body temperature in crowded public areas, and can be used to carry out a first inspection.
A portable version is available for scanning and measuring the body temperature when crew or visitors are boarding a vessel.
By Rebecca Jeffrey