Individualised solutions for vessel system connectivity will be on offer at Seawork Connect.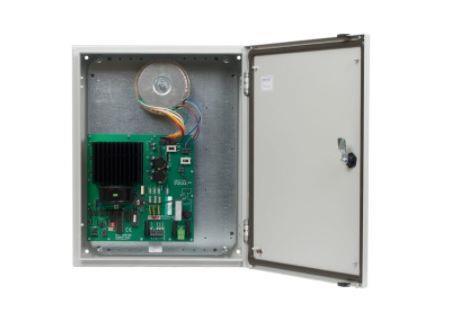 AMI Marine's technology includes the X903-X Synchro Retransmission Unit; X910 Synchro to NMEA Interface; X920 Digital to Analogue Interface; X941 Stepper Interface Series; and X948 NMEA to Stepper Interface – 48 Steps Per Degree.
"AMI Marine are at the forefront of system connectivity, ensuring your older systems can integrate with newer bridge equipment," said the company. "Our individualised solutions mean we can create an interface to meet your specific needs, ensuring the most cost-effective solution for your vessel."
The X903-X Synchro Retransmission Unit converts NMEA 0183 data into a legacy synchro signal, of almost any ratio. With new gyro systems offering only NMEA 0183 data output, the X903-X is a cost-effective solution for older repeater systems, autopilots, and navigation equipment that require a synchro signal, said AMI Marine.
The X910 interface is a synchro to NMEA 0183 converter, accepting a wide range of synchro voltages and ratios. Applications include gyro compass conversion for RADAR, ECDIS and heading displays, rudder sensor angle for use with a VDR.
Connect with AMI Marine at Seawork Connect 5th – 7th October
By Rebecca Jeffrey