Plans are being developed to improve and possibly expand the facilities at the Irish port of Bray which lies just south of Dublin on the Irish east coast.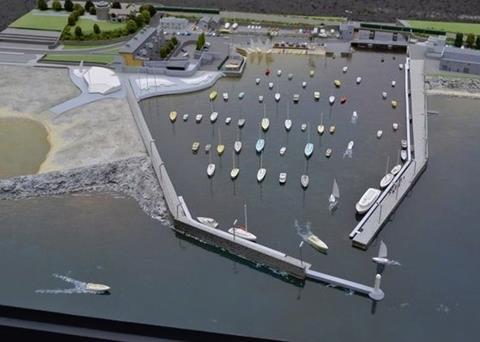 The harbour suffered damage in a storm back in 1957 when part of the south pier collapsed leaving the harbour more exposed to easterly winds. This has meant that that boats using the harbour have to use moorings with only limited access alongside in good conditions. Under the proposals being discussed will be the rebuilding of the south pier back to its original length so that the harbour entrance will be better protected particularly in easterly winds. This will open up the possibility of installing pontoons alongside the northerly pier where visiting boats can moor.
In addition, the plans include the dredging of the harbour so that boats can lie afloat on the moorings and the provision of extended amenity areas, improvements to the street lighting, the paving and parking as well as provision for cycling and sporting facilities. There are also plans for a promenade board walk linking the Promenade with the harbour and the relocation of boat storage to the north of the harbour.
A steering group has been established to work with the consultants, councillors and stakeholders to help progress this Bray Harbour Improvement Scheme. The consultants, the RPS Group will now consider, refine and agree on the options with a view to identifying the preferred redevelopment option for Bray Harbour which will see the project move to the planning phase. RPS Consultants were engaged to carry out a Technical Feasibility Study to determine the feasibility of developing options that would enhance the hydraulic performance of Bray Harbour and ultimately enhance the area by acting as a focal point for the town of Bray addressing a set of objectives.
An update to members of Bray Municipal District said that funding of €7.14m had been announced for the Bray Harbour Area Integrated Regeneration Project from the Urban Regeneration and Development Fund (URDF). The project, it said, would unlock the great potential of Bray Harbour and the surrounding area. The funding of €7.14m represents 75 per cent of the projected cost of the project with 25 per cent match funding required.
By Dag Pike