A tender process to award a construction contract for a new bridge in the UK has been launched.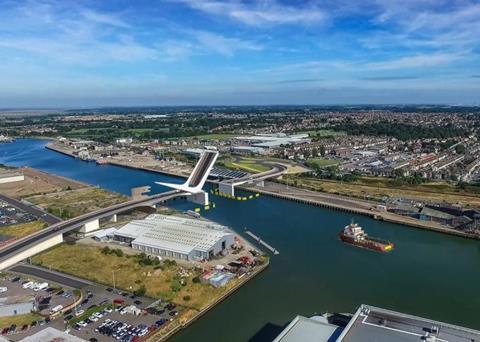 Suffolk County Council's announcement for stage two of the Lake Lothing Third Crossing project in Lowestoft comes as it awaits consent from the Secretary of State for Transport to build the bridge. This is expected by December 2019.
The bridge, due to open in 2022, is designed to lift, to enable large vessels to pass through. However, it would also be higher than the existing, bascule bridge, so more vessels can pass under it.
Councillor Matthew Hicks, leader of Suffolk County Council, said: "It is my responsibility as leader of the Council, to ensure that we get the best possible value for the Suffolk taxpayer. We will achieve this by completing the comprehensive tender process."
He added: "I look forward to reviewing the applications to build this bridge, which will make an incredible difference to Lowestoft and the eastern region."
Last year, BAM Nuttall was awarded the contract to finalise the design of the crossing.
Following a report by New Civil Engineer, which stated: "Suffolk County Council is to reprocure the contract for its Lowestoft tiling bridge, budgeted at £60M after failing to agree details with contractor Bam Nuttall," a spokesperson from Suffolk County Council told Maritime Journal that "there are two separate contracts for two separate stages, and not a reprocurement".
By Rebecca Jeffrey