A new report with unique data will help pave the way for future maritime safety.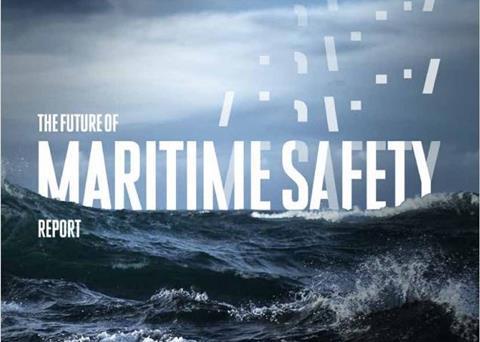 Inmarsat's 'The Future of Maritime Safety' report aims to highlight areas for concern and safety developments.
The report is based on an exclusive analysis of distress calls sent free at the point of use via the Inmarsat network from vessels worldwide between 2018 and 2020.
"We believe that the creation of an online anonymised data lake of safety information will allow us to identify weak spots and solutions, allocate resources and measure progress towards enhanced safety," said Peter Broadhurst, senior vice president of safety & security at Inmarsat Maritime. "Where safety is concerned, data should be shared to create a level playing field for the entire industry."
More ships, more distress calls
With the commercial vessel fleet growing by 4.1% in 2019, the report logs 834 distress calls made by Inmarsat GMDSS service users in 2020, compared to 761 in the previous year.
The number of distress calls from bulk carriers and container ships remained largely consistent over the period, although the former witnessed a distinct cluster in the Yellow Sea between China, North Korea and South Korea, while the latter saw a spike in East Asia as Covid-19 unfolded in 2020.
The new report also includes significant contributions from Kitack Lim, secretary general, International Maritime Organization; Guy Platten, secretary general, International Chamber of Shipping; Ashok Srinivasan, manager, maritime safety and security, BIMCO; Kuba Szymanski, secretary general, Intermanager; and Stuart Edmonston, director, loss prevention, UK P&I Club.