UK-headquartered Briggs Marine & Environmental Services has published its new accounts for the year ending March 2016 at Companies House, which show an annual increase in turnover to £66m.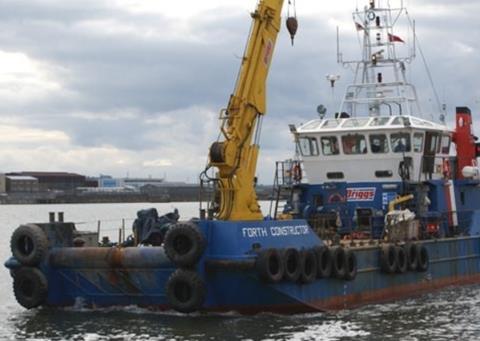 The company, which supplies a range of services throughout the marine industry, says it has increased its turnover by £4 million from the previous year as a result of increased activity in the repair of subsea cables in the offshore renewable energy industry.
Tighter margins in variable markets saw the Group's operating profits show a slight decrease.
Aditionally the company has been awarded a seven year contract with Peel Ports for the supply and operation of pilot launch vessels from the ports of Liverpool and Heysham and a further contract for the provision of oil and gas terminal operational services and support to Essar at the Stanlow terminal in Ellesmere Port (Cheshire).
In addition, further company investment has secured the purchase of two new Mulitcat-type workboat vessels which enhances its already significant capability. Activity in the offshore renewable energy industry continues to create opportunities for growth within the business, prompting additional investment in cable handling and diving equipment.
Furthermore, to the Company's strong financial performance, it was also successful in achieving the ISO50001 accreditation in late 2015/early 2016 through the establishment and implementation of a new energy management system.
By Jake Frith