The UK''s Carbon Trust has collaborated with US-based Business Network for Offshore Wind to support the development of the offshore wind sector in North America.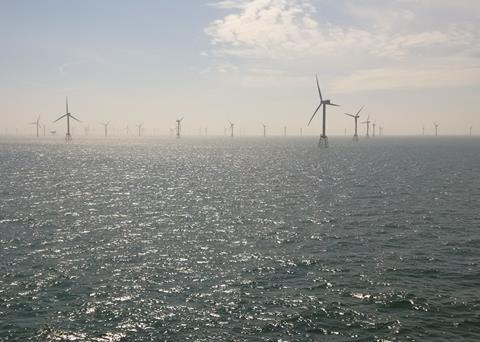 This agreement was confirmed by the signing of a Memorandum of Understanding (MoU), which details that the initial areas of interest will include offshore wind measurement and increasing understanding of met-ocean conditions.
"Partnering with the Carbon Trust expands the technical capacity and expertise of the Network," said Liz Burdock, executive director of the Network.
He added: "We look forward to working with them to develop solutions for removing barriers, accelerate U.S. commercial scale offshore wind development, and to directly undertake R&D projects aimed at lowering the costs of offshore wind in the US."
The Business Network for Offshore Wind is a non-profit organisation dedicated to establishing an offshore wind supply chain, it aims to help ensure the economic value from this technology market can be achieved domestically within the US.
With 15 years of technology and industry expertise from the European wind sector, the Carbon Trust has been involved the Offshore Wind Accelerator (OWA) programme, which has been reducing the cost of energy from offshore wind since 2008.
Through the OWA, the Carbon Trust has created a framework which enables competing developers to co-invest in a programme of innovation that benefits the industry, working directly with innovators to bring cost cutting solutions to market.
Jan Matthiesen, director of innovation at the Carbon Trust, added: "We are very pleased to announce the formalisation of our relationship with The Business Network for Offshore Wind to support the development of the offshore wind industry in the US."
He added: "This is a strong partnership, bringing together the Network's local expertise with Carbon Trust's strong track record of achieving cost reduction in offshore wind, which is well timed to support the US recently publicised National Offshore Wind Strategy".
The offshore wind sector is expected to grow quickly over the next decade and provides a strong opportunity for the US to develop a low carbon enjoy source and create employment opportunities.
By Alice Mason