In late January, the Carbon Trust published a new report highlighting the key areas for policy makers to consider in order to develop a ''world leading market for floating wind in the UK.''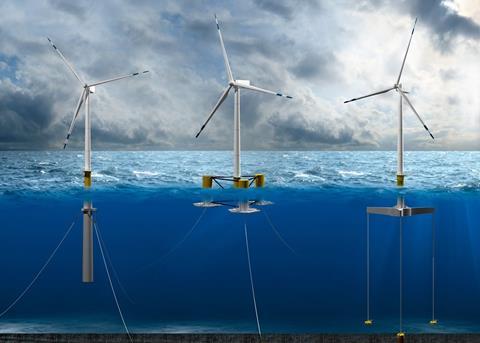 The Floating Wind Joint Industry Project Policy and Regulatory report, prepared jointly with the Offshore Renewable Energy Catapult, evaluates the policy and regulatory conditions required to support the development of a floating offshore wind industry in the UK - with an emphasis on the four key policy areas of licensing and consenting, subsidy and grant support, supply chain development and grid connection.
As Rhodri James, Policy and Innovation Manager at the Carbon Trust, explains, floating wind is an 'exciting emerging technology' that could play an important role in the UK's energy and industrial future.
The UK is already the largest market for fixed-bottom offshore wind technology and could soon be the largest floating wind market if three pilot projects with a total of 90 MW capacity are installed by 2018. However, James argues that a supportive policy environment will be 'crucial to securing the UK's world leading position in developing the technology.'
"Most critical will be the provision of a suitable revenue support mechanism beyond 2018 to attract inward investment and enable continued build out. This should be complemented by a streamlined permitting and consenting process and continued investment in the supply chain. In particular, support for technology innovation can drive cost reduction and help UK companies to develop products and services that can be exported to overseas markets," he adds.
By Andrew Williams